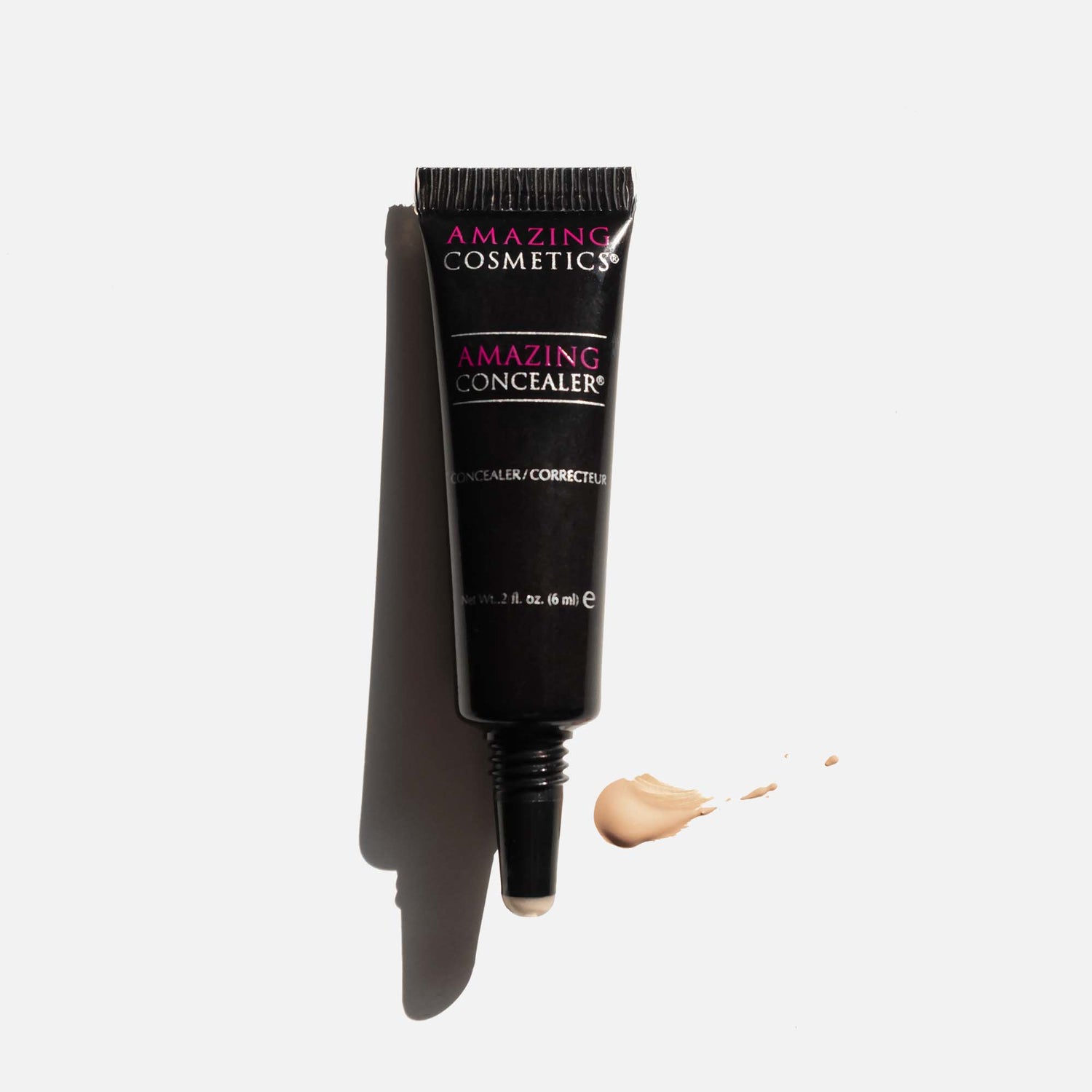 We're proud of our iconic hero product the AMAZINGCONCEALER for a myriad of reasons. One being how it helps reduce the appearance of puffy, tired under eye problems. Keeping in mind it's a cosmetic product not a cosmetic procedure so depending on the seriousness of your under eye issues the efficacy will vary from person to person.
We set out more than 20 years ago (for those of you who are new to the brand) to develop a concealer that in a perfect world would cover almost any skin imperfection. We understood, sadly, how low self-esteem was connected to various skin problems and years ago concealers were hard to come by especially ones that worked. In fact, concealer wasn't even a category in the beauty industry. We like to think we had a hand in bringing more attention to the product so for as much as we'd love to be the only player in the space, we appreciate that the consumer has many options from good brands – yet always believing ours was the first and the best!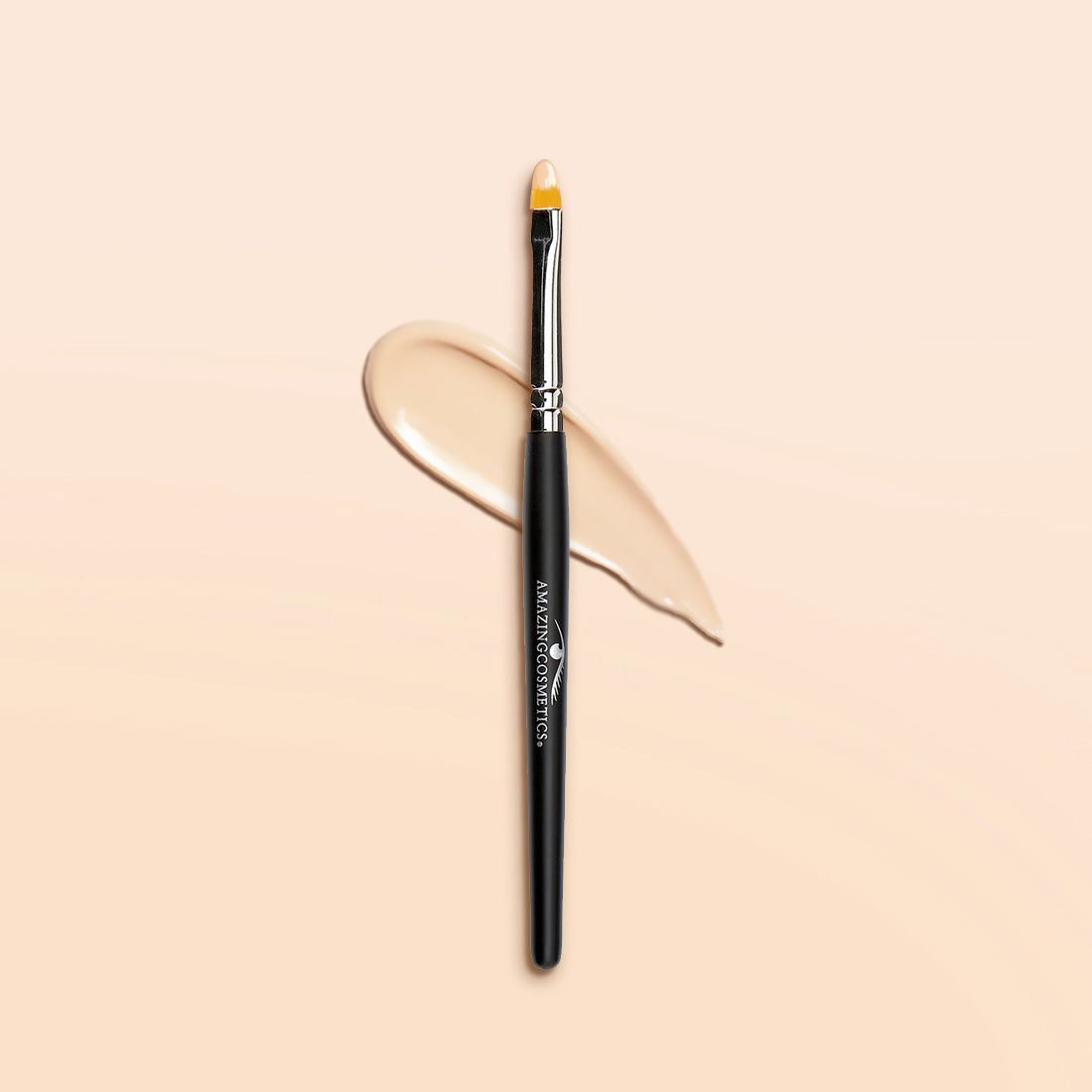 When working with our formulator so many years ago we insisted that the product do what we said it was going to do which included covering issues without looking like it. Meaning we didn't want the product to be detectable. It truly melts into the skin, so it does the job without looking like you're wearing a ton of makeup. The concealer should be emollient not be drying. That was a negative we noticed in the few concealers we found in the market at the time. It couldn't settle into fine lines, and it had to stay put all day even in trying weather conditions.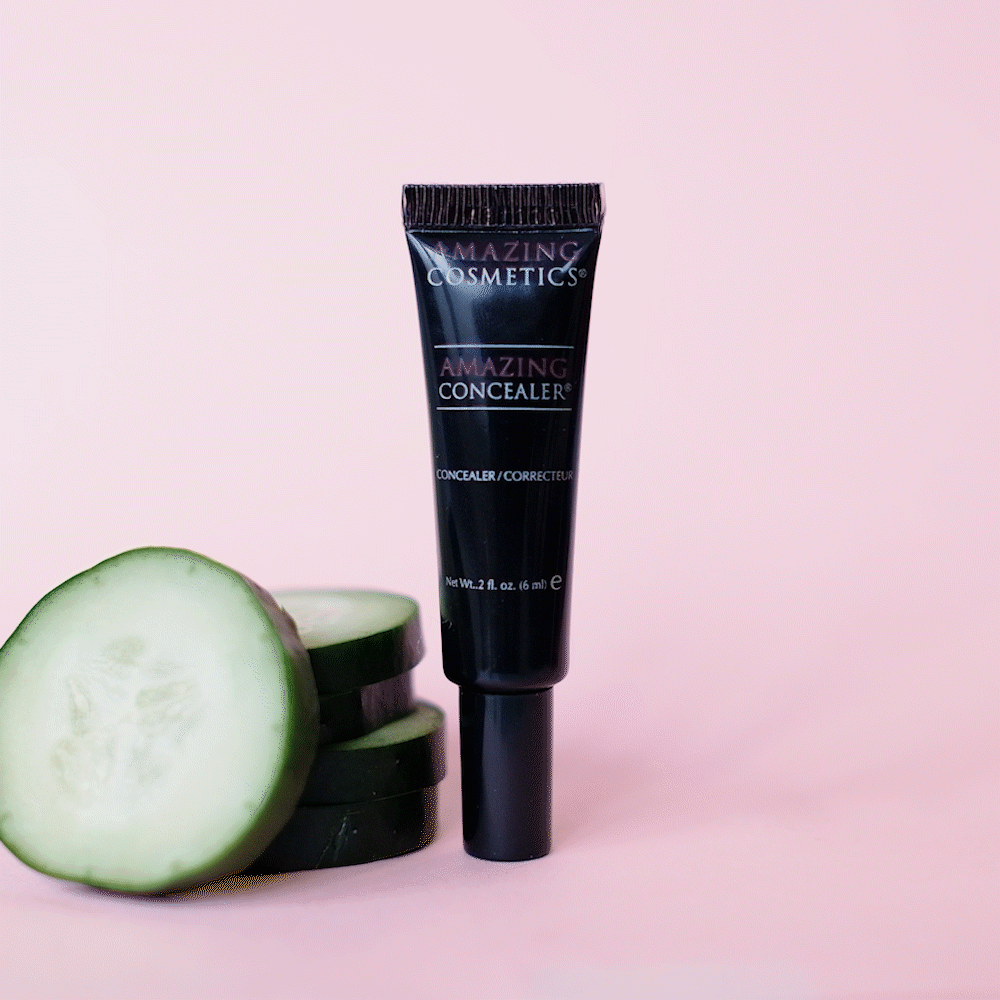 With the addition of Cucumber Sativas Extract we discovered that it also helped reduce the appearance of puffy eyes. Cucumbers are well known to treat dark circles and puffy skin. Often people go to such lengths as cutting up a real cucumber into thin slices and placing under the eyes for a short period of time. We're not saying not to do that but if you don't have all the time in the world the AMAZINGCONCEALER can also be of help.
Cucumbers can be a gentle and easy way to make your skin feel better. Due to the high-water content, they have hydrating capabilities. They also have antioxidant properties and are soothing to boot. It may not be wholly possible to garner all these attributes into one tiny extract, but we know how good the formula is and hope that it can help you in a small way if you've been struggling with similar problems.
SHOP AMAZINGCONCEALER