How We Created Illuminate Primer + Highlighter
We're proud to offer a very edited assortment of product. You may have noticed we're not chockful of tons of skus. This was purposeful since the inception of the brand. Before we become brand owners, we were brand consumers. As my partner and I discussed what kind of company we wanted to build somewhere near the top was one that was easy for people to understand. In the cosmetic sector many companies often offer hundreds of items if you break down all the shades they provide across their range. For example, they may carry only a couple of different types of lipstick, but each may have 20 or more shades and so on. I can remember years ago being overwhelmed with the selection when I'd stop at a makeup counter. I wholeheartedly believe that choice is often a good thing but too much of it can be just that, too much.  Hence our tailored line.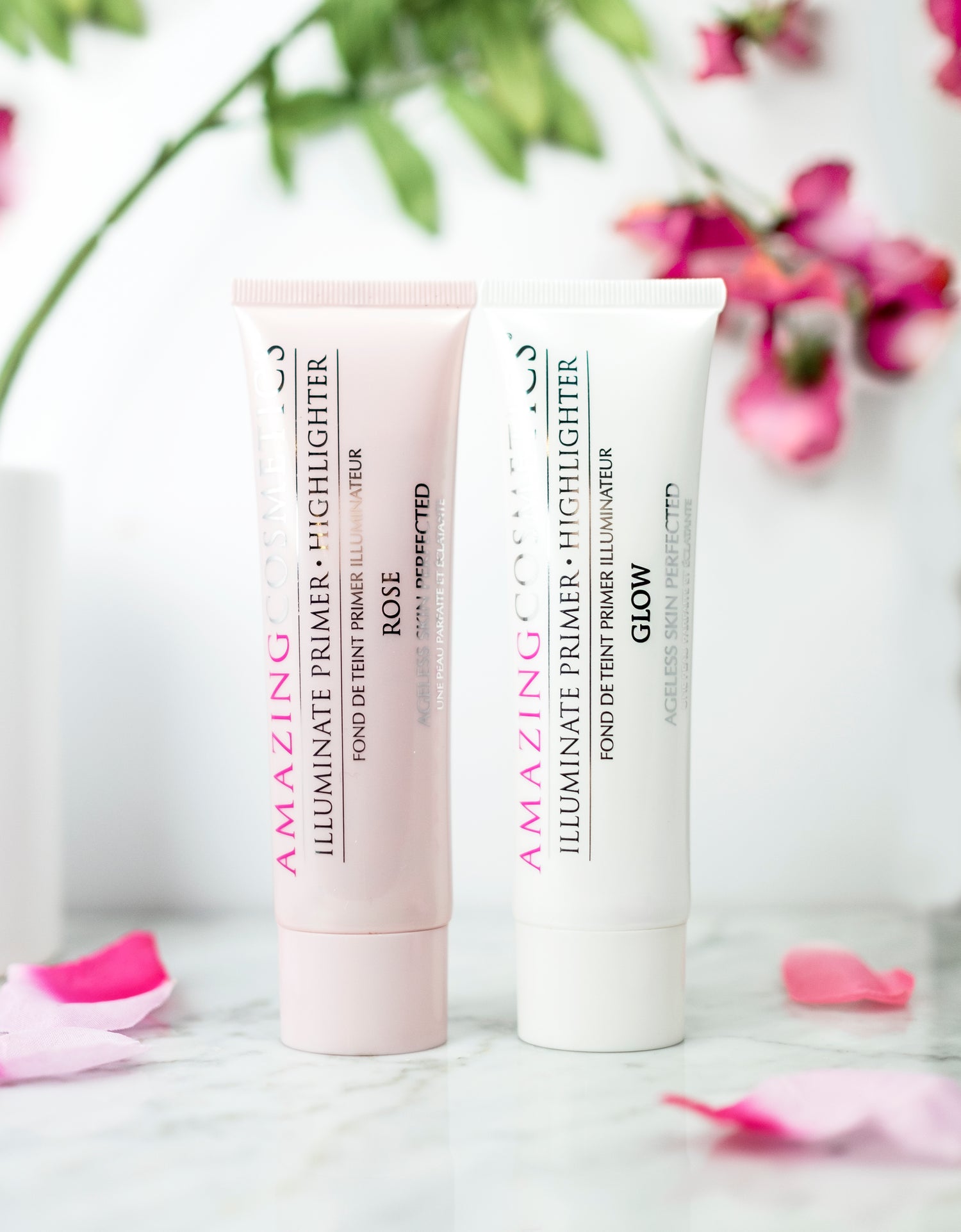 How The Idea Began
Throughout the years we've always developed product in-house. We've not sought outside experts. But with this product we decided to see if brainstorming with someone that was not part of our team could bring something new to the process. In past to be clear when we've worked on newness on our own that does include the chemist at our contract manufacturer. Their input is required and valuable.
The initial idea behind IPH was to introduce a skin enhancing bronzer of sorts with the tiniest amount of pearl to add a barely noticeable glow. While also creating a product that was a primer. We've always tried to offer products that do more than one thing.
We pitched the primer to our lab with a list of what we were hoping to achieve. Including the following:
Usability
Primer to be applied before makeup application to help product last and provide a smooth finish for it to work as expected.
Good Ingredients
Good for your skin ingredients so that it felt like a skincare product that was benefiting your complexion not causing any damage or sensitivity.
Texture
We wanted it to feel luxurious and soothing.
Multi-purpose
We wanted it to be able to be applied on top of makeup besides as a primer before makeup.
Multi-functional
We asked that it could be used on other parts of the body not only the face.
A Perfect Glow
We worked at adding a hint of pearl so that complexion would appear dewy and bright but not give off too much shine.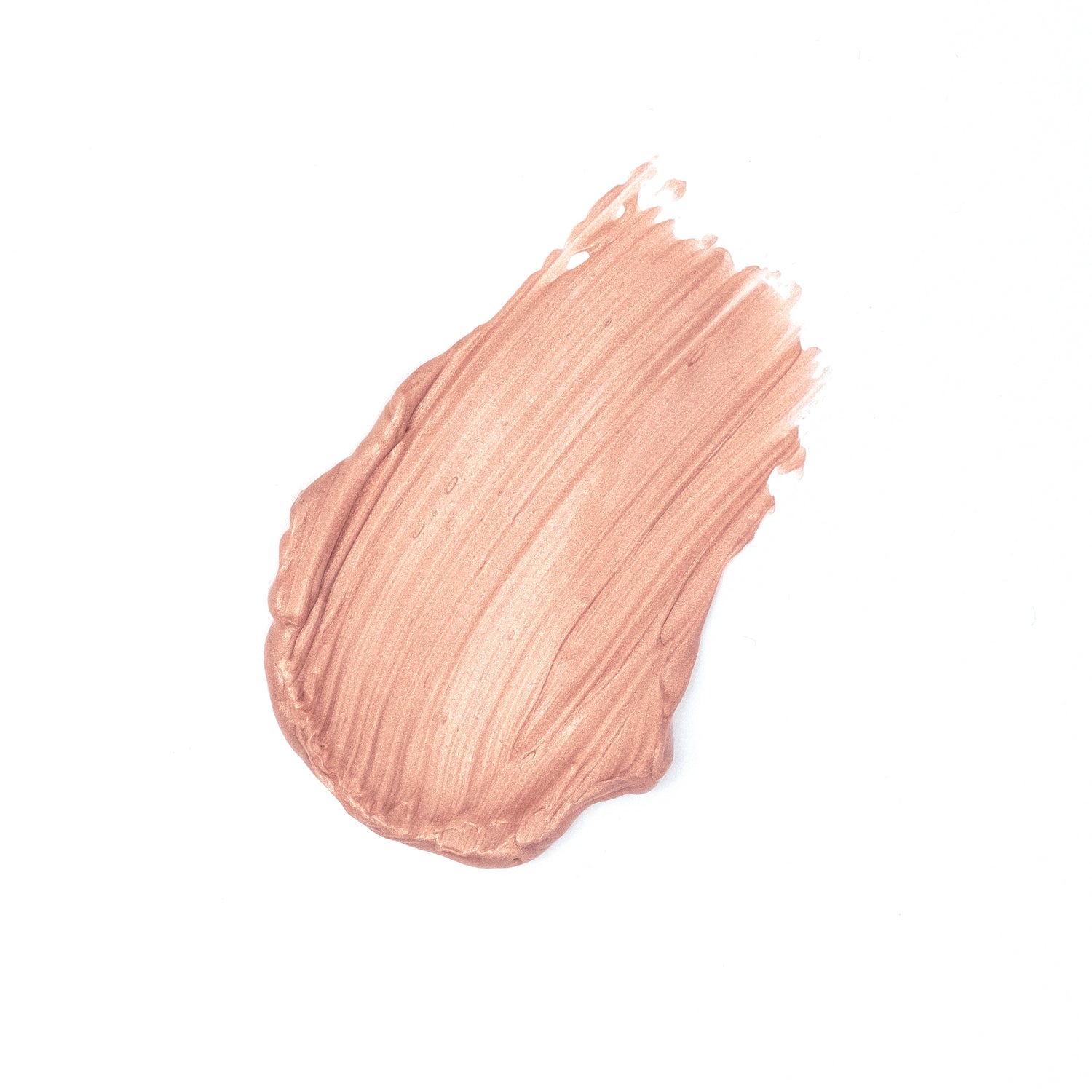 Getting The Perfect Shimmer
That last request proved to be a delicate dance between too much and too little. We went back and forth repeatedly with our outside expert and our lab to achieve what we believe came off as the 'perfect shimmer'. There were times when we received a sample to review but we had to wait until we had a day when the sun was out. I do recall going through some of the process during the winter months so waiting for a sunny day could test your patience. We found that stepping out into the natural light preferably with sun was exactly what we needed to really get a true picture as to how much of the pearl was going to work for this formula. After many months we came up with the three shades you see in our range that we truly believe can be worn by all skin tones.
Formulation can be time consuming, costly, and frustrating but ultimately extremely rewarding. If you're a creative person a lot of it can be engaging and invigorating at the same time even while experiencing setbacks. It's not for the faint of heart! But we love it, and we hope you love what we've brought to you through the years.  
Stay tuned for future formulations stories!
SHOP ILLUMINATE PRIMER + HIGHLIGHTER