Primer Wardrobing - What is it?

Years ago, we introduced Concealer Wardrobing but because we have several versions, we thought now would be a good time to do the same for our range of primers. Wardrobing cosmetics isn't really very different than how you think about fashion. What's in your wardrobe at home that holds your clothes, shoes, bags and what not? How do you put things together? How do you mix and match? Do you find yourself going a bit overboard and then following Coco Chanel's advice and remove one thing before your leave the house? For makeup and whether it's concealer or primer it's helpful to approach its 'application' the same way.
Let's get started. AmazingCosmetics has 3 beautiful primers in our assortment. We've been asked, "do I use all three at once?" "do I only use one and if so which one?" "can I mix a couple or all three together?" "can I use all three at one time but not mix any?" and so on…
Not to add to the confusion but a simple yet not helpful response could be – "just do what you think is best for your own complexion" but we don't think that's what most of you are looking for.
Here's some of our best tips when it comes to what our primers do and applying or 'wardrobing'.
Use our Line Smoother + Primer on a clean face. Can be used AM or PM or both but I prefer AM. Apply using the tube itself letting the metal roller balls massage into your skin or you can use your fingertips - personal preference. What does this primer do? It truly helps blur fine lines and it feels fantastic on the skin and helps your makeup go on more smoothly and stay put longer. It also has some incredible ingredients that make all the magic happen.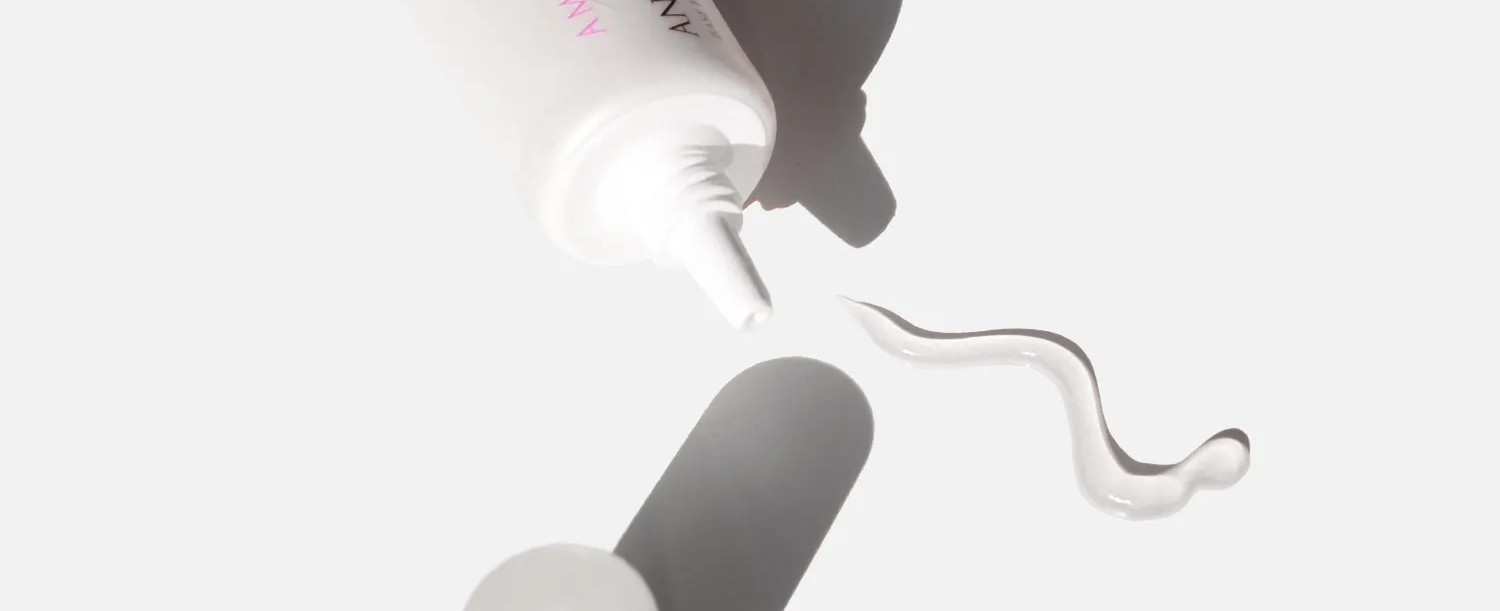 Use our Anti-Aging Face Primer on a clean face. Can be used AM or PM. I use it in the AM. Disperse a pea size amount onto top of hand or your fingertips and mix then apply onto your face, down your neck and decolletage. Your skin will feel 'smooth as silk', is never oily and helps any makeup you put on after stay all day. Fun story, a celebrity makeup artist friend of ours was working on a famous female band member one day in Nashville. They were shooting a music video on a tar rooftop in the middle of summer, and she had used the primer on the performer at the beginning of the makeup application at the crack of dawn. The director remarked at one point later in day how incredible her makeup looked and was shocked they didn't have to stop and continue to reapply. As you're probably aware time is money in that industry! Our pro friend told us it was all thanks to the primer.
Use our Illuminate Primer Highlighter over our other two primers if you've chosen to wear either or both. Suggested use is either AM or later if you're heading out for the evening and are looking for some additional radiance. The shimmer in all our three gorgeous shades has been purposely formulated to be very subtle. They add a natural hint of luminosity. Nothing to be afraid of. In fact, during the product development phase, we had to wait until the sun was out upon receipt of shade samples to be absolutely sure the shimmer aspect was just right.
You're probably wondering... How do I actually wardrobe any of these primers?
Start with Line Smoother Primer and like suggested use wherever you have fine lines. It's also great for under the eyes and feels so good going on especially if you're using the massaging roller balls. Quick tip: if you're not far from a fridge you can keep the primer there and when you apply the cold roller balls are extra soothing.
After you've applied your LSP take about a pea size amount of the Anti-Aging Face Primer, mix with your fingertips and apply all over your face. If you need more product mix additional for your neck and decolletage. Blend in and feel how velvety soft your skin becomes.
Finally add the Illuminate Primer Highlighter. This can be done one of two ways. I like to mix the Rose or Bronze shade with my Smooth Crème Concealer & Foundation. Ratio is more foundation than primer but there's no hard and fast rules. Then I apply all over with our Smooth Blender. Of course, you can use a foundation brush or even your fingertips. Personally, I find the blender to work best for my skin type. You can also only use the primer on certain areas of your face such as the tops of your cheeks and your temples. I've been known to use the Rose in place of blush. Again, there's no set rules. Play around and have fun. Makeup should be stress free, not a stress inducer.
As you can see, I typically use all three of our primer products each day, but you certainly don't have to and we're not here to push that message. We're all different but hopefully the above is an explanation on what the term wardrobing means in this context and we hope you've learned a little more about our gorgeous family of primers!
---