Summer Heat & What To Do... Makeup or No Makeup?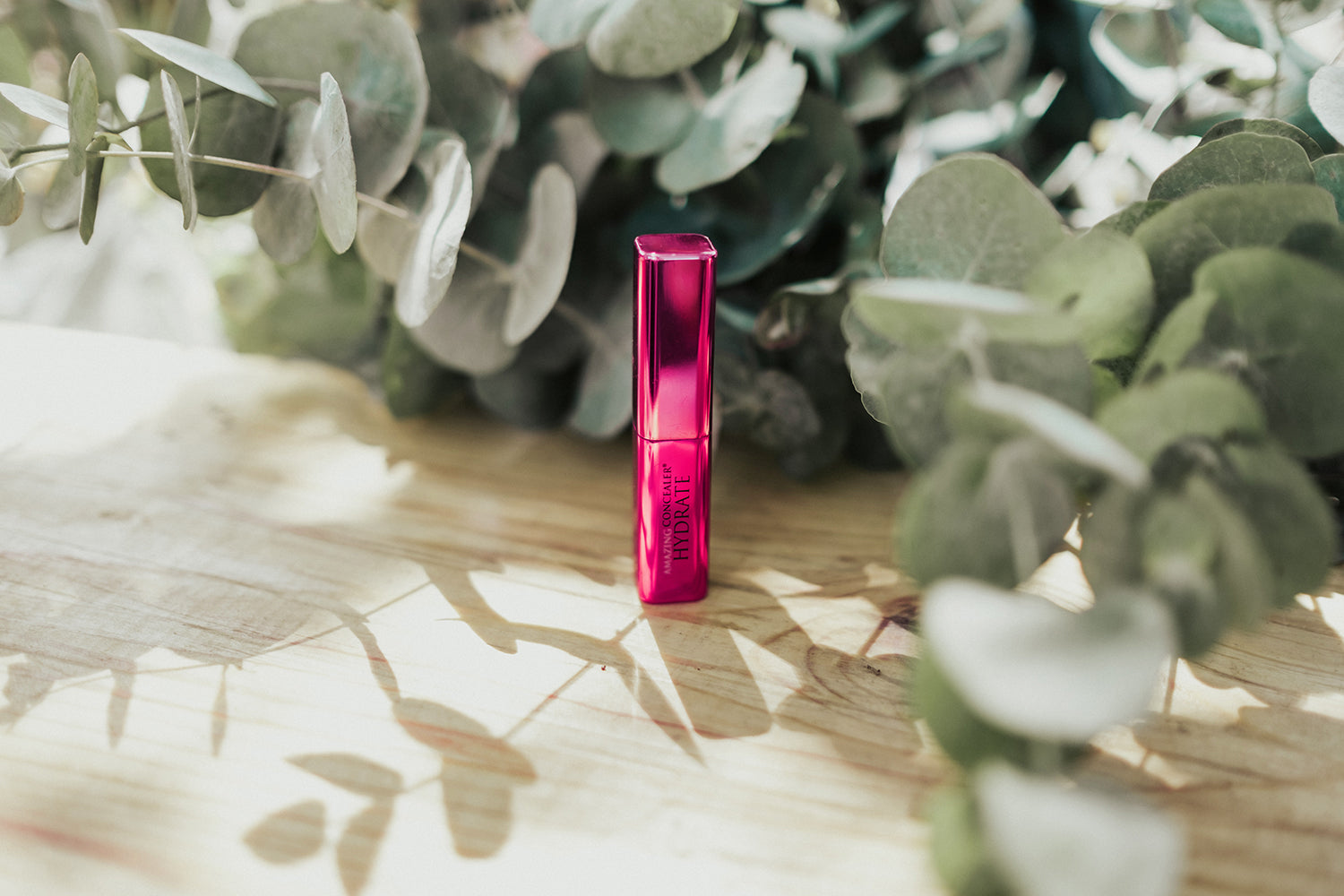 Hey, it's a personal choice for sure but we're here to say that at least with our products, go forth and wear. Why? Because they're formulated for all day, undetectable on the skin and feels like you're wearing nothing at all + if makeup makes you feel more confident and you might have a few things you'd like to cover then why not?
Start with any one or a couple of our primers. Wait – start with sunscreen, moisturizer etc., then proceed. If you're near a fridge you can even keep your primers nice and chilly for an optimum cool factor during application. Another good tip – if you've been out in the sun and are generally warm and maybe got a little red in the face/neck/décolletage (not recommended) then before bed is also a good time to use either our Anti-Aging Face Primer and/or our Line Smoother Primer. Even better if they're chilled. But at the start of your day our primers not only provide treatment-like properties but are good for your skin since they're loaded with botanicals and such. Additionally, they help prep your concealer and foundation, so they perform at their highest level and help you look your very best.
I usually begin with our Line Smoother Primer and apply it under my eyes and all the way to where I'm trying to stave off those little bitty crows' feet. I apply it with my fingers, gently, and bring it down the sides of my mouth to my chin, above my top lip and on my forehead and even on my neck.
My next step is to apply either our Anti-Aging Face Primer or our Illuminate Primer Highlighter and honestly, if you wanted to you could use both which I do on occasion. Currently I'm loving our Bronze shade of the Illuminate Primer. I actually mix it with a small amount of our Smooth Crème Concealer & Foundation. I pour a little bit of each onto the top of my hand - pea size and mix with my Smooth Blender then apply with the blender. I get perfect coverage and by mixing both products application is super easy and the blend is dead-on every time. I use either my AmazingConcealer which is water-resistant, great for the heat and humidity or our Hydrate concealer under my eyes and on any other unfortunate issues I may be experiencing at the time. I tap the concealer into any spots with my fingertip and do the same for under my eyes but round out the under-eye concealer application with our blender.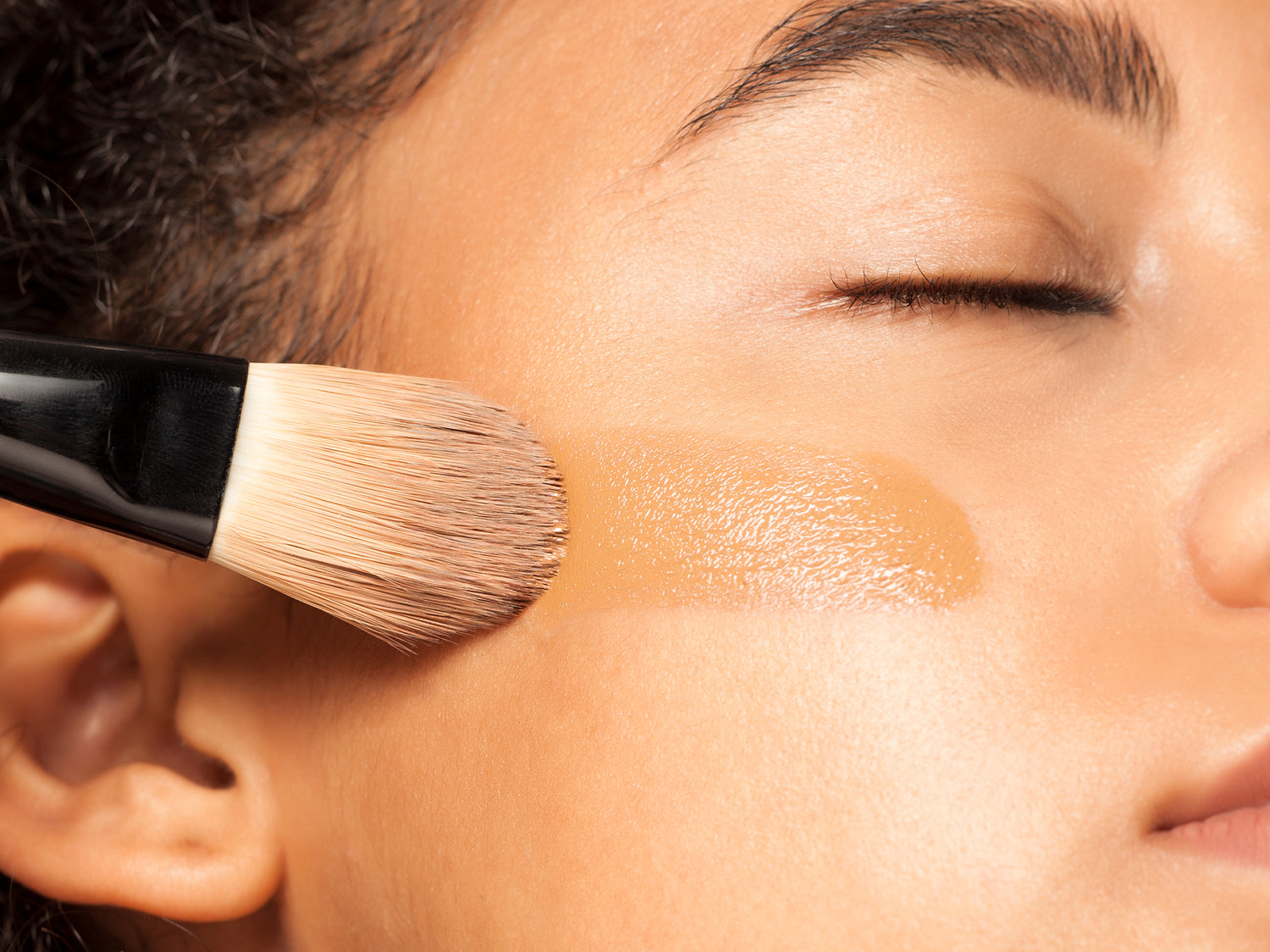 We've purposely formulated all our complexion products to simultaneously feel light weight but to perfectly cover all imperfections while giving your skin a dewy glow. Removal at bedtime, which we highly recommend is simple. Again, even in high heat and humidity you're not going to feel like you've been wearing and then have to remove a heavy mask of makeup. One of our mantra's is "let your skin breathe"!
Follow at the very end with a quick sweep with our big fluffy brush or one of your own of one of our most beloved products our Velvet Mineral Powderset. This sheer, non-color setting powder works on all skin tones and won't look like you're wearing powder at all. A huge hit for almost 20 years with professional MUA's and their celeb clients for its ability to blur pores and eliminate shine. Fantastic for those hot days and nights. Re-apply to your heart's content without any fear of buildup. All you'll feel and see if gorgeous!
So, enjoy the heat without worrying about melting makeup. We've got you!
SHOP NOW