Guys, no need to be afraid to use concealer! If you follow our guide, no one will know you're wearing it! We all have our flaws, so why not put your most amazing face forward?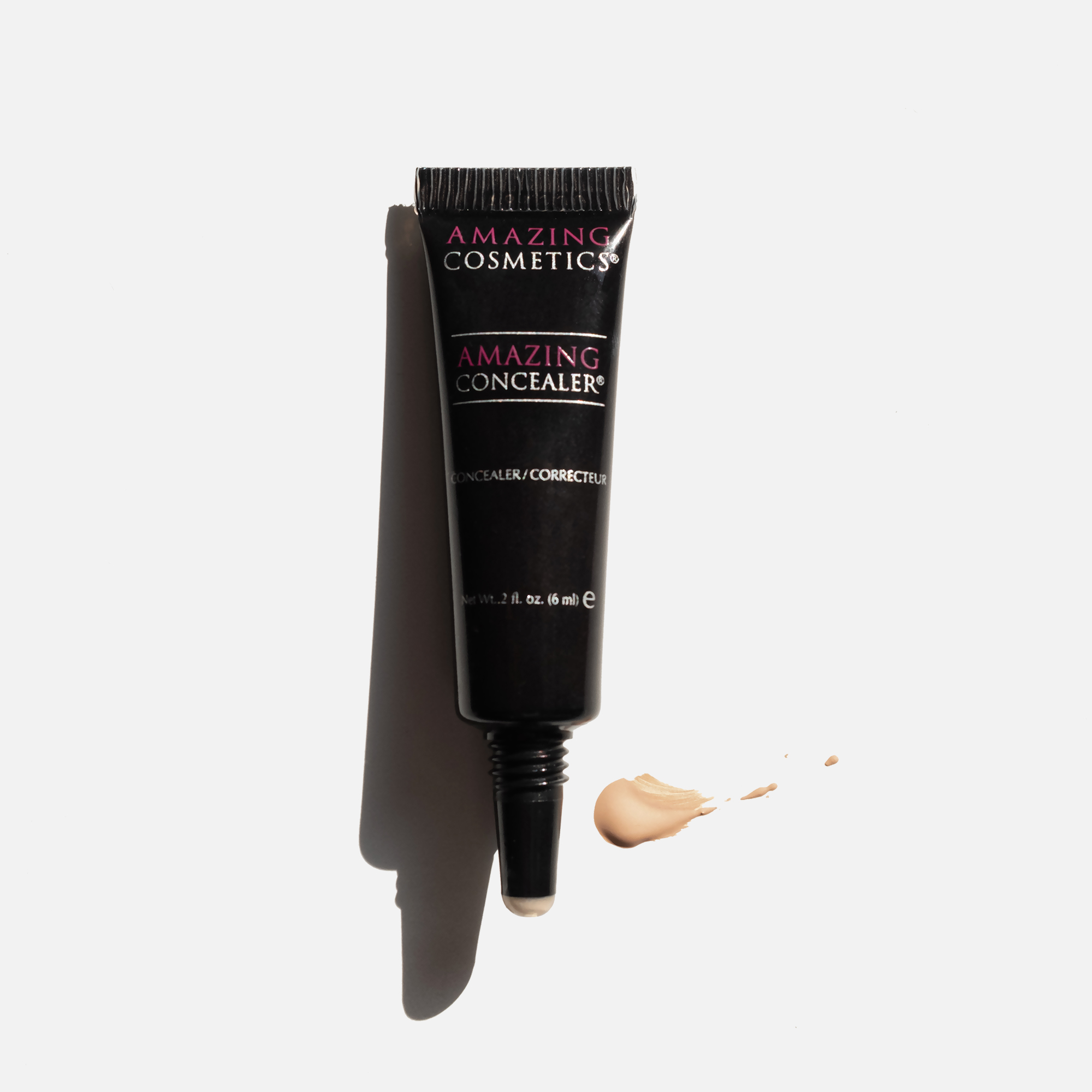 Why do men need concealer?
The right concealer can hide blemishes, acne scars, shaving redness, in-grown hairs and make your eyes look well rested without anyone knowing you have concealer on your face
On blemishes, scars and inner/undereye darkness.
Why AMAZINGCONCEALER for guys?
It is very concentrated so only a tiny pin dot is needed to cover making it undetectable on the skin. It also is water-resistant and lasts all day!
How do I pick my shade?
We have a very helpful
Shade Finder
on our website that will walk you through choosing your range, undertone and the shade that best matches you! If you're still unsure, you can order a FREE Shade Card
here
.
How to use?  
Squeeze a pin dot amount to the tip and place directly on area needing coverage. Take finger and pat until concealer totally blends into skin. Try not to swipe which will remove the product.