How To Extend The Life Of Your Tools
It can be easy to put off making sure that your brushes and sponges are clean and free from bacteria. Most of us are guilty of not taking a few short minutes to care for what really should be done to prevent introducing even more nasty pollutants onto our skin than already in the air!
We promise you the below instructions will encompass very little of your time but will ensure your accessories remain in pristine shape and both your skin and your wallet will thank you.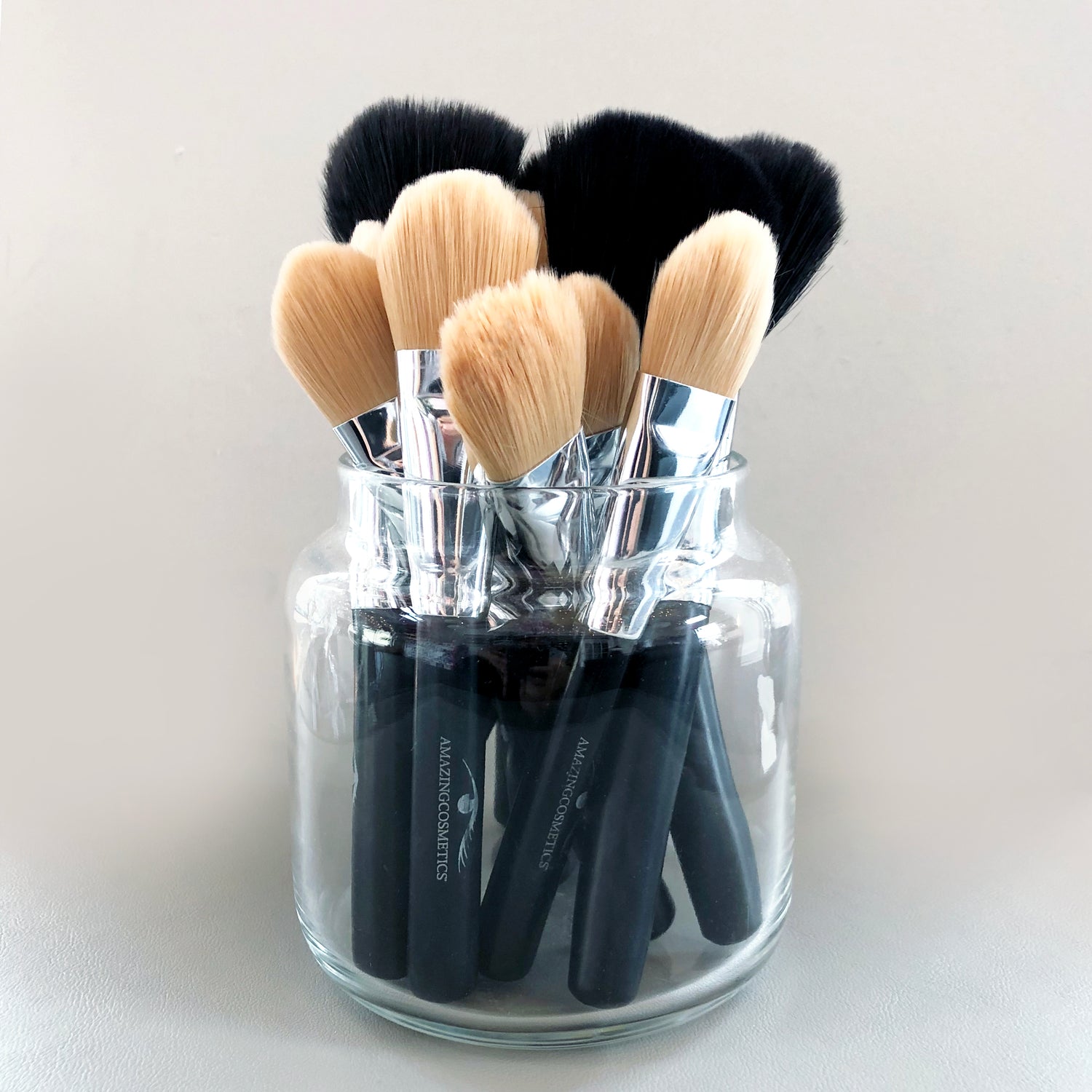 Fill your bathroom sink or a small bowl with a few cups of warm water, add a teaspoon or so of liquid detergent. Any type should be fine. Swish
your brushes/blender into the soapy water.
A second option is to take your brushes and/or blender and gently rub back and forth on a bar of soap as this also works well.
Rinsing is as important as cleaning. You may have to rinse several times to remove the soap and any remaining product.
Use a dry towel to remove most of the water from your brushes and sponges. Gently squeezing both with the towel.
Lay all your tools on a paper towel or hand towel to air dry.
Let sit throughout the day or overnight.
In a perfect world we recommend cleaning once a week if you use your tools daily.