Keep Skin Hydrated When Traveling
This is no easy task yet still worth the effort! Obviously drink a lot of water and if you're a drinker, which I admit I like a nice glass of wine, then keep that to a minimum and really load up on the water. As for products, here's what I recommend...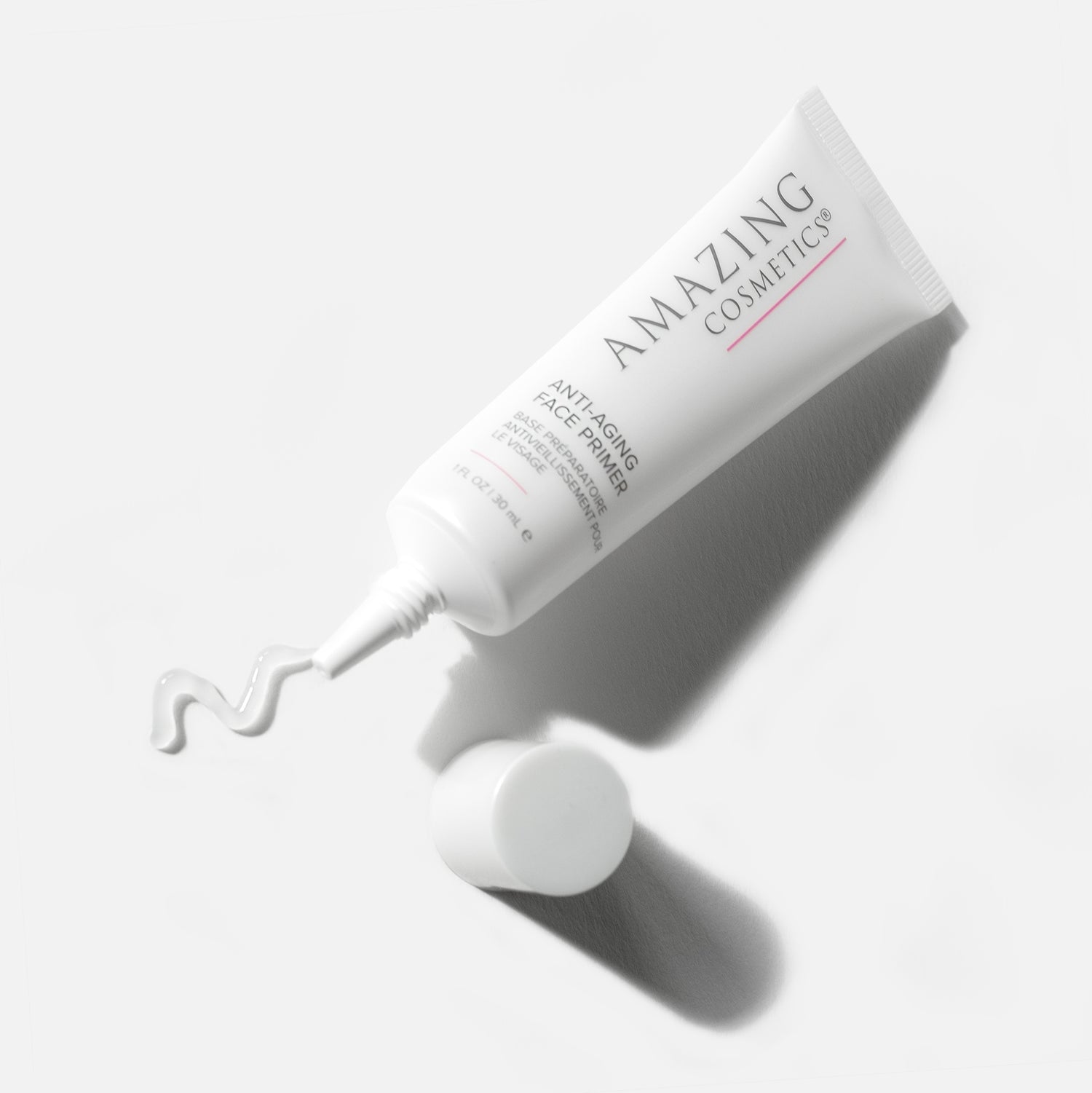 Regarding your skin, if you're on a short flight I'd not probably bother with overly worrying about product application. This is more for if you're on a longer flight such as 5 + hours and especially an international trip.
I'd be somewhat generous when applying our Line Smoother + Primer. This beauty is perfect for when you're holed up on a big giant tube screeching through the sky. It can be applied over your current makeup situation by dabbing gently and not overly pulling on the skin. Use where you'd normally be dry and or experience fine lines. For me that would mostly be around my eyes, a little between the frown lines, maybe above my upper lip and across my forehead.
I'd also consider lightly tapping some of our Anti-Aging Face Primer onto the cheeks. I've done this numerous times and assure you that you'll feel better! It's not life changing but it's akin to a tiny bit of self-pampering in what can often be a stressful event. And – you don't even have to leave your seat.
If you do feel like you need to apply product to deal with any dark circles or blemishes, I highly recommend our AMAZINGCONCEALER Hydrate because it's super moisturizing upon application and is extremely easy to apply when not at home in front of a full-blown mirror and where you have room to lay out all your products. I simple swipe where needed should do the trick. If you have a small bottle of a refreshing setting spray (we have one in product development shhh) it's like the icing on the cake – feels amazing.