Sometimes a product is perfectly good on its own but other times its performance level can be exponentially increased by mixing with another product. As much as
possible we diligently work to create formulas that are multipurpose. We believe in value so if we can achieve more than one positive result from a SKU, we believe that's a winning combination!
Besides two-in-one's, we also love mixing products to achieve an end result that's even more enhancing.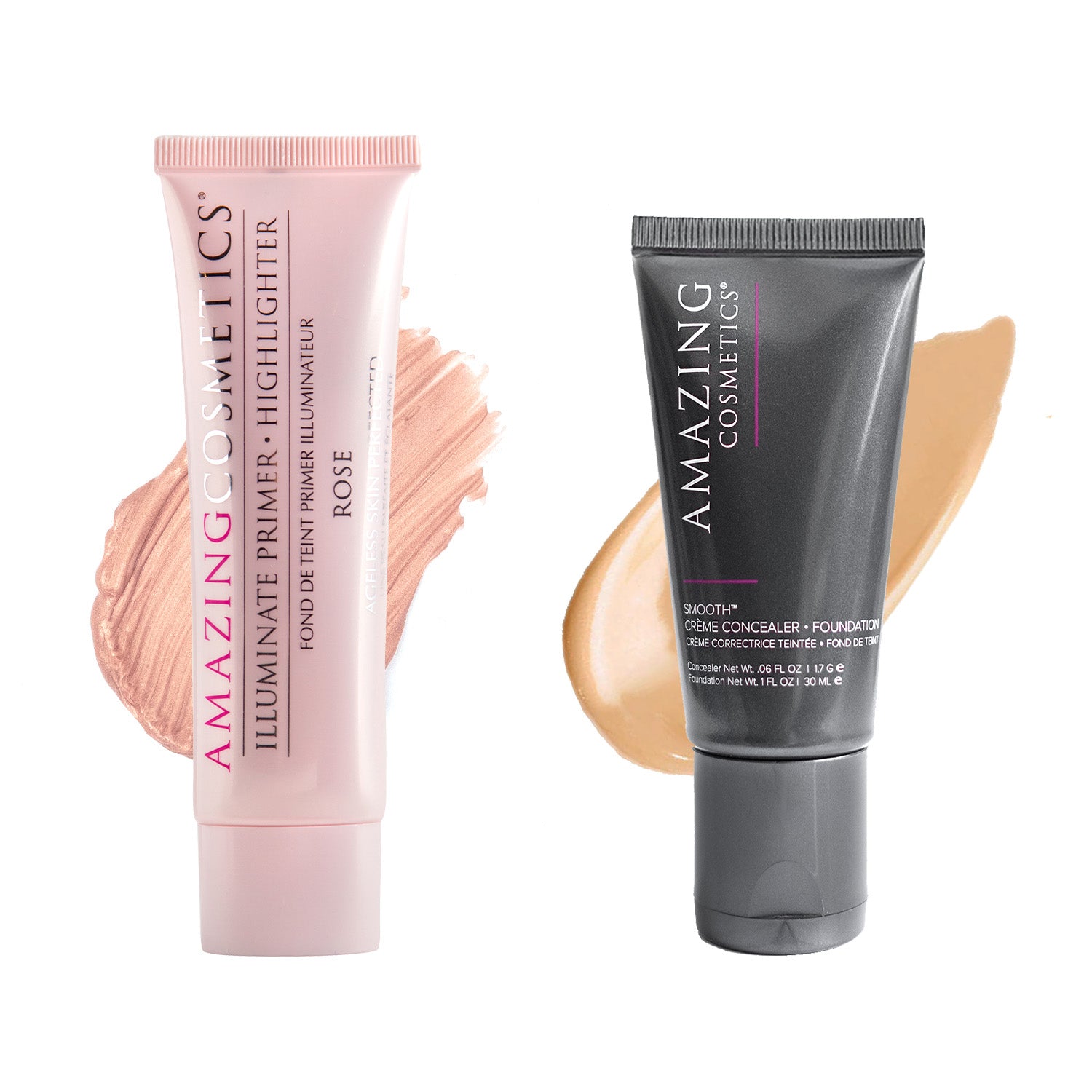 Mix: Illuminate Primer + Highlighter and SMOOTH Foundation
Mix a pea size amount of our Illuminate Primer + Highlighter with our SMOOTH Foundation for a subtle hint of shimmer while only applying one product. Mix on top of hand with your fingertip, a brush or even your blender because we're going to recommend you apply with the blender. Application this way removes any lines of demarcation, and the product will blend seamlessly into your skin. You're left with healthy, radiant coverage.
SHOP NOW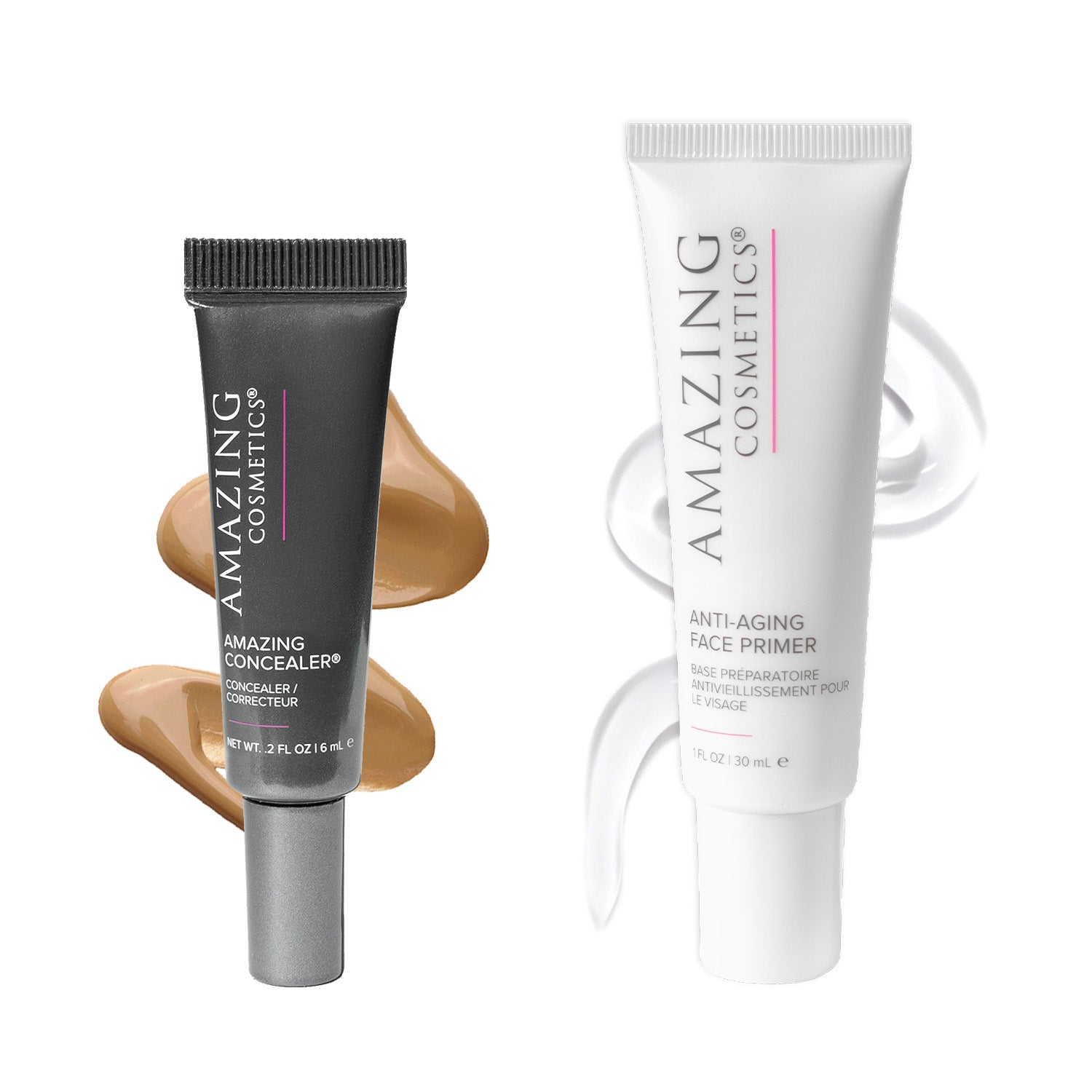 Mix: AMAZINGCONCEALER and Anti-Aging Face Primer
Mix our AMAZINGCONCEALER with our Anti-Aging Face Primer for a silky-smooth dupe for a lighter weight foundation. Mixing the two means applying only one product while still achieving coverage + long wear. Mix only a few pin dots of the concealer with a pea size amount of the primer with blender and use the same blender to apply. Our iconic concealer is known for its high pigment load therefore by adding the primer it'll minimize the concentration but still leave you with beautiful, effective coverage.
SHOP NOW
Shop all our best-sellers & start mixing!