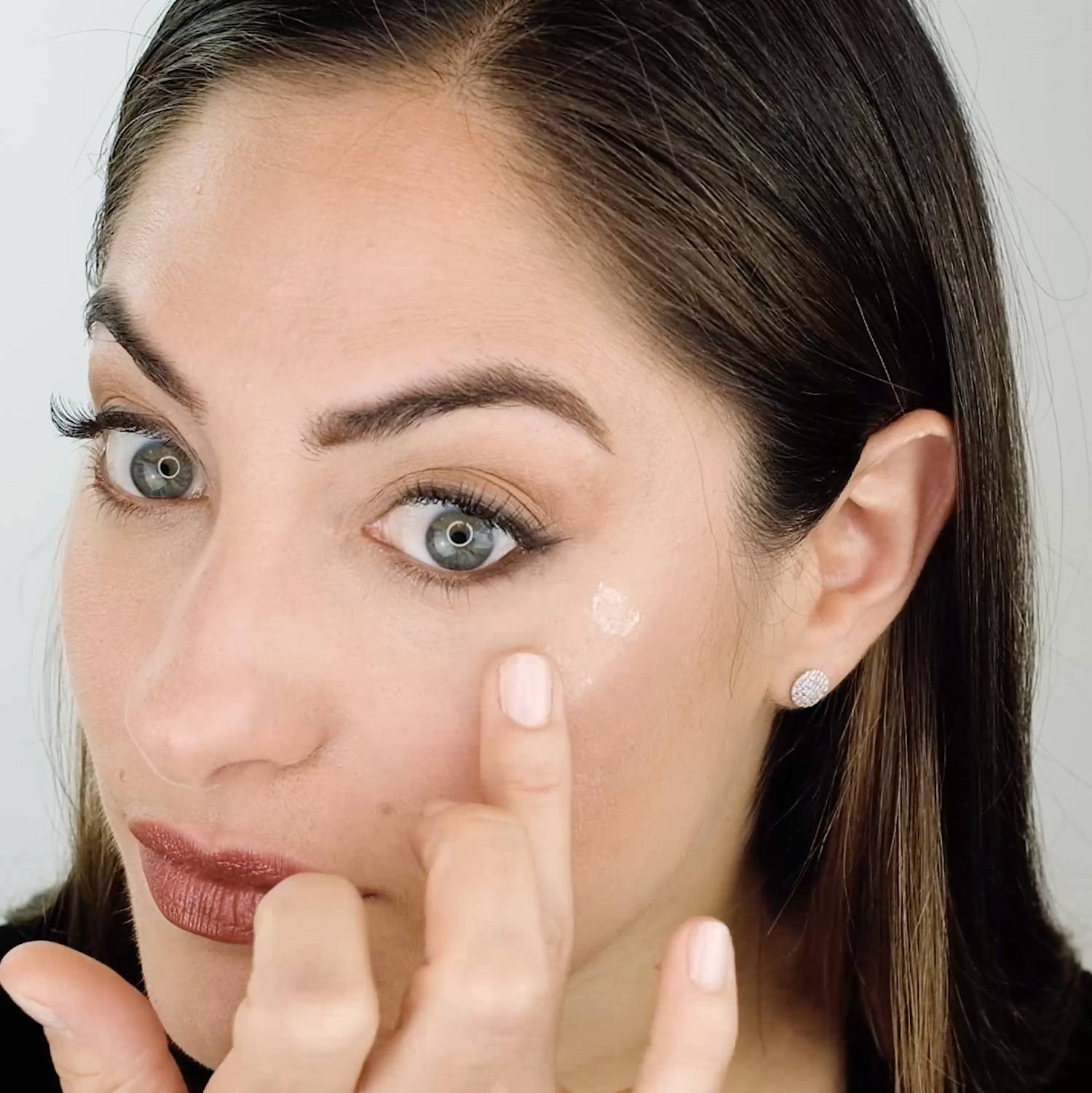 Even if our holiday gatherings this year are not in person, wearing some fun holiday makeup will help to make your virtual party feel more festive!
Start with your brows! Filling in your brows defines your whole face and allows you to be able to wear less makeup. Brushing our Brow Powder using our Brow and Eyelash Brush through the sparse areas of your brow and extending to add a bit of length is an easy and foolproof way to lift and define your eyes. You can also brush some powder on your lash line to accentuate your beautiful eye shape.
Add some subtle fun shimmer using our Illuminate Primer + Highlighter in one of our 3 complexion radiant shades, GLOW, ROSE or BRONZE. All of them work with any skin tone. Our GLOW adds a sheer radiance, ROSE offers a subtle rose gold glow and our BRONZE gives that sun-kissed look.
Next, even out your complexion using our SMOOTH Crème Concealer & Foundation Duo. Using our SMOOTH Blender, dot and blend on the foundation starting with less and adding more if needed. Its featherweight fluid formula seamlessly blends into your skin while it covers, but also stays undetectable. Dot on our SMOOTH Concealer using your finger on areas that need more coverage, like the inner eye, blemishes and spots.
Frame your face using our AmazingConcealer Hydrate in a few shades darker than your skin tone. This super hydrating, easy to blend in stick concealer is ideal for adding subtle dimension to your face. Swipe a small amount around your temples and blend towards your hairline, swipe a small amount on the middle of your cheeks and blend up and a small amount just under your chin line. Then blend down to help define your chin and give your face some sunkissed dimension.
Add a bit of the Illuminate Primer + Highlighter on the tops of your cheeks and on your bottom lip or anywhere you want to glow, and you are all set to toast the holiday season and ring in the New Year!