Years and years ago when face primers were a relatively new concept, we balked. We've prided ourselves on being a thoughtful, edited brand without a million products because life is too short to spend that much time figuring out makeup. If we bring something to launch, it's got to make sense. However, the din never died down and customers, retail partners and the press never stopped asking when we were going to come out with one of our own.
So, we got to work trying primers from other lines to see what the fuss was all about, and frankly we were underwhelmed. If the whole idea behind adding another product to your makeup routine was to add something constructive to the process, then said product had to perform as expected. All we were experiencing was that our makeup was staying on for less time than ever before. But the pressure was building so we approached our lab with the mandate that our primer would have to work in harmony with our hero product the AMAZINGCONCEALER as well as the rest of our assortment. Only after considerable back and forth and much trial and error , we were able to develop what is today our Anti-Aging Face Primer and honestly, it's proven to be one of our most beloved products!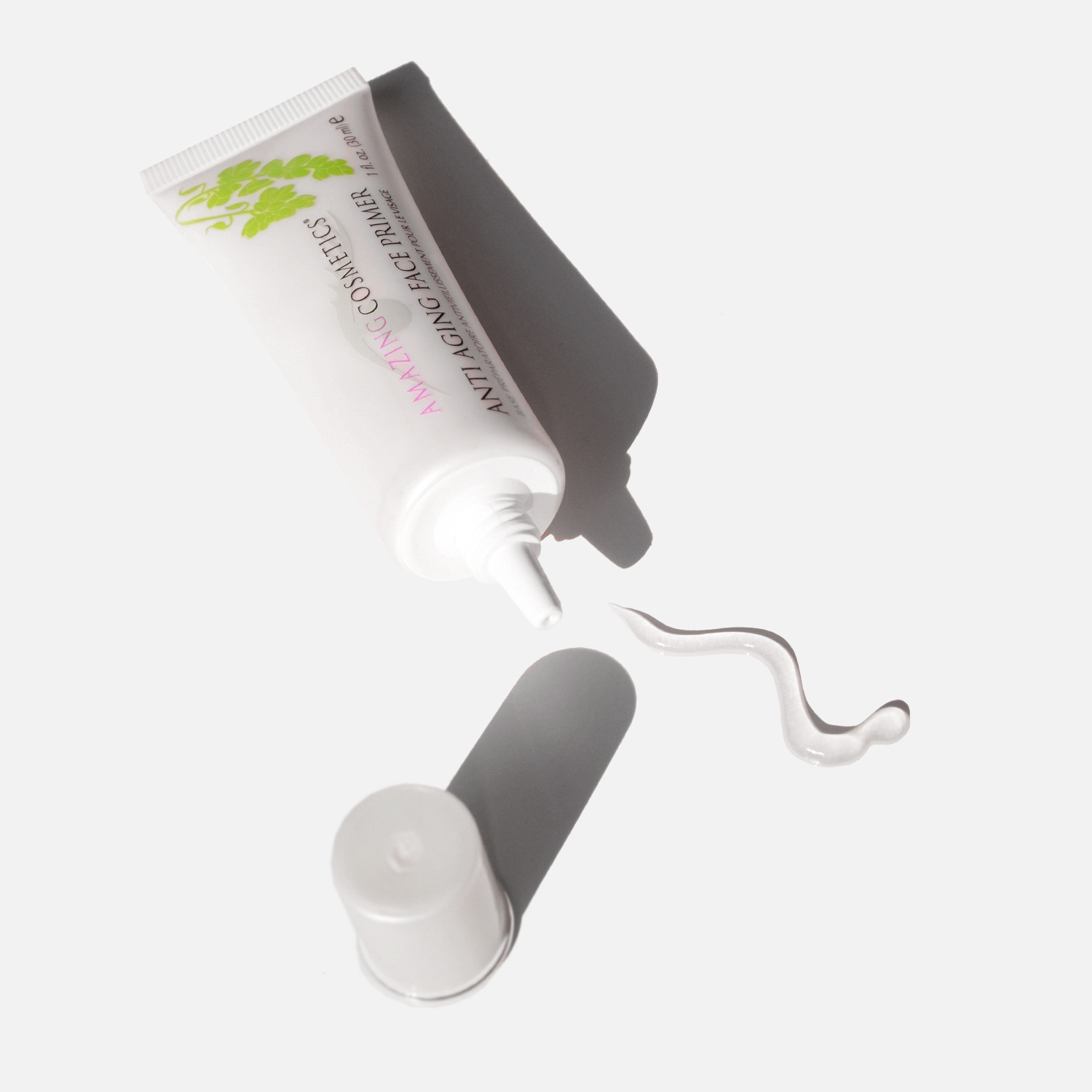 We know you have primer questions! Let's tackle a few here in the hopes this helps you if you're on the fence about what a product like this does, and supports your decision to try one, preferably ours ☺
What is a face primer used for? Mostly to help your complexion products last longer. Ours is also hydrating so it's double duty - a moisturizer & primer in one.
Can you use face primer as eye primer? We have an eye primer in our assortment that contains a cutting-edge ingredient called Neodermyl

that we also use in one of our most popular products: our Line Smoother Primer. Not only does the product prime your lids so that your eyeshadow lasts all day and won't crease, but the

Neodermyl helps soften the appearance of fine lines

. If you don't have an eye primer, we can't say we've never used our face primer in place of. But it's always best to be careful with anything you use around your eyes for safety reasons.

What's the difference between foundation and primer? Typically, your foundation will be shaded preferably to match your skin tone and is for covering imperfections and evening out your complexion while your primer assists your foundation in staying put for much longer than if you went primer-free!
When do you use primer in your makeup application routine?

Before

you apply complexion products such as concealer, corrector and foundation and

after

you moisturize. Think of when you go to paint a wall. Often you prime beforehand. Why? So that the final product, the paint, goes on more smoothly, while any small marks and divots in the wall primarily disappear. By adding this extra step, you prepare your walls for optimum paint application. It's basically the same concept when using primer on your skin.

Are primers always only clear? No! Besides our Anti-Aging Face Primer which has no color we do have an absolutely gorgeous primer for the face and all over if you desire, called Illuminate Primer Highlighter. Another two-for-one. It not only acts as a primer for all over, but you can spot highlight as well. It comes in three shades, Glow, Rose and Bronze. When using I still start with our Anti-Aging primer and add IPH (as we call it) directly on top. The shades are super complimentary, and the radiance level is low so no extreme shimmer to be found. Just a beautiful, luminous glow in the color of your choosing.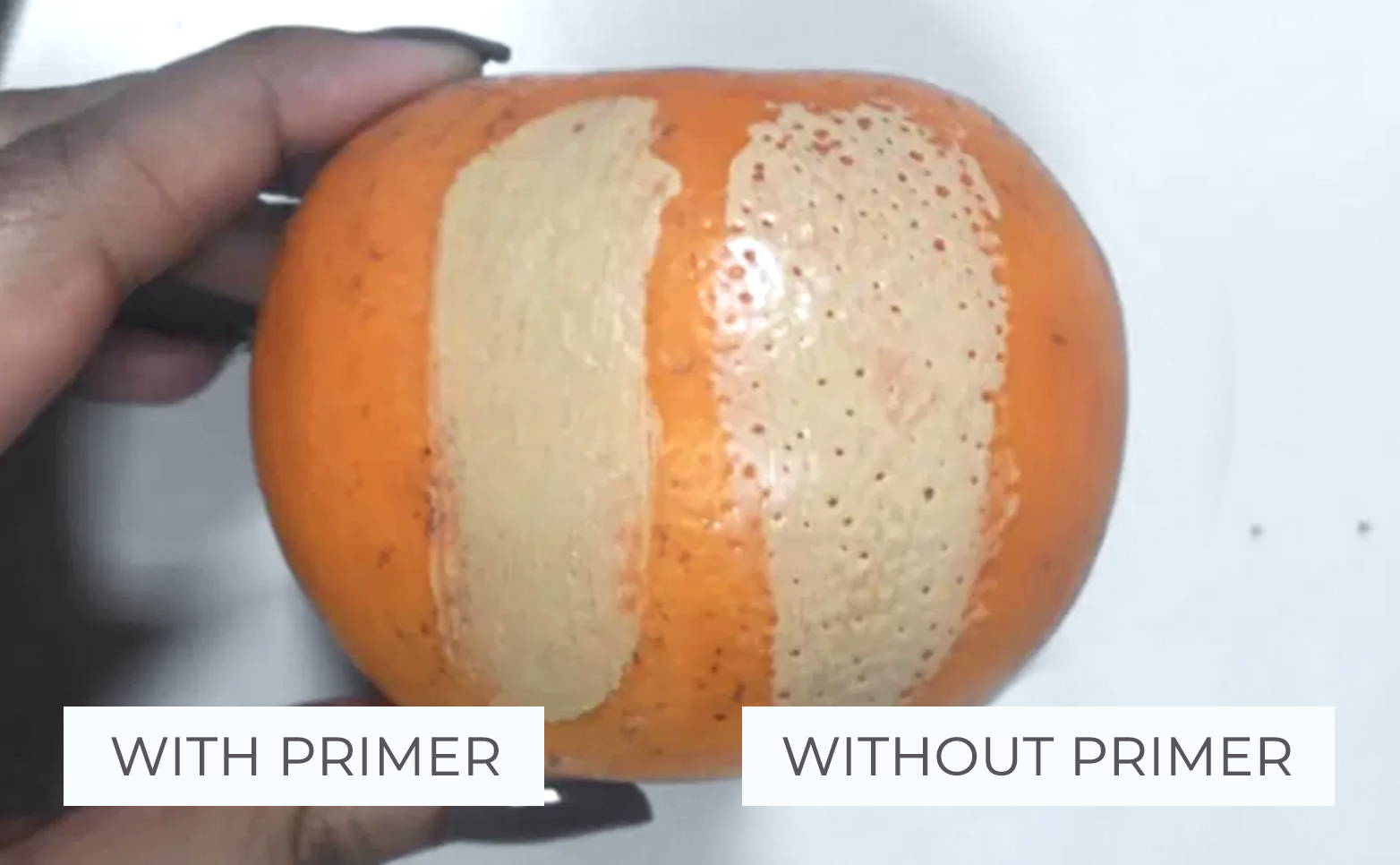 Primer tips & tricks:
Mix with your foundation for an even smoother finish. Don't worry about ratio between the two. Usually a pea size of primer depending on how concentrated it is works with the amount of foundation you commonly use.

Sometimes I use ours before bed with my evening moisturizer. It adds an additional level of hydration that I definitely need during the dry winter months. Not to mention as I age, I have to moisturize more than ever, so every little bit helps!

Use on your neck and décolletage. Many of our most loyal fans love it so much they wished we offered it in a large size with a pump for all over body use!
In closing – primers actually work (if you select the right one), they're easy to use and you'll wonder why you went so long without adding one to your makeup arsenal!