25% OFF your personalized bundle of 3+ products
My Bundle - Concealers
Concealer will help cover dark circles, sun spots, acne and more. All of our concealers are formulated with skincare benefits as well. Choose a concealer below!
AMAZINGCONCEALER
Our AMAZINGCONCEALER is ultra-concentrated, water-resistant and loaded with anti-oxidants. Only a pin dot amount is needed to cover any imperfection, giving you breathable, long-wear coverage.
Liquid & natural finish
Ultra-concentrated so a little goes a long way
Cucumber Extract helps soothe and depuff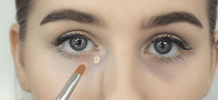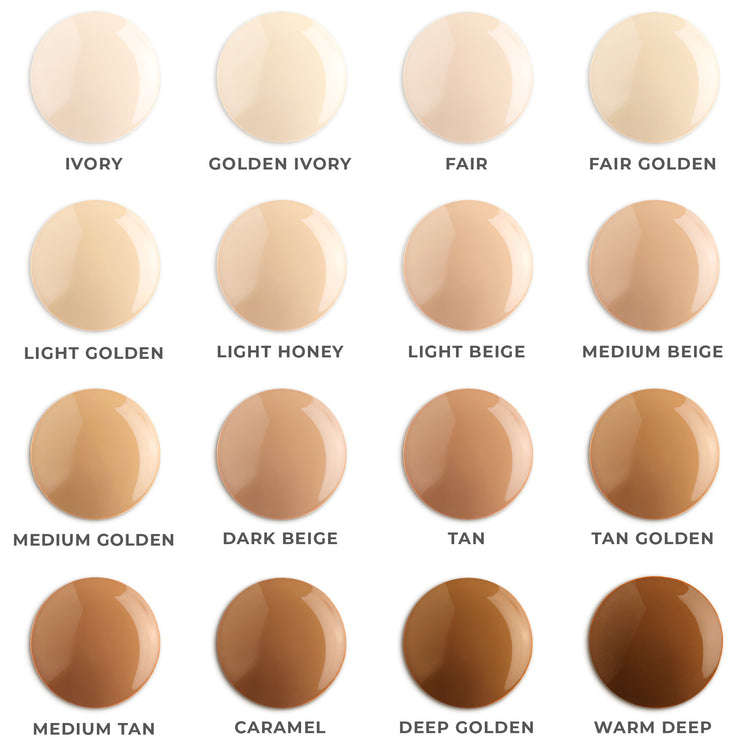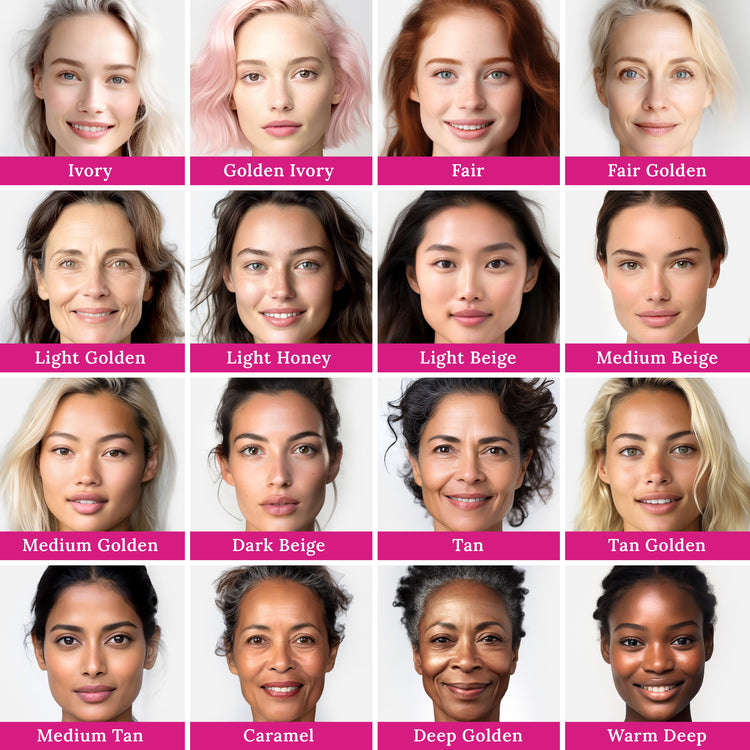 AMAZINGCONCEALER Hydrate
This multitasking concealer hydrates and nourishes the skin while covering dark circles, blemishes and more. This no-crease formula glides on smoothly, blends seamlessly and has a natural-looking finish.
Creamy concealer stick with natural finish
Extremely moisturizing
Vitamins A and E help fight signs of aging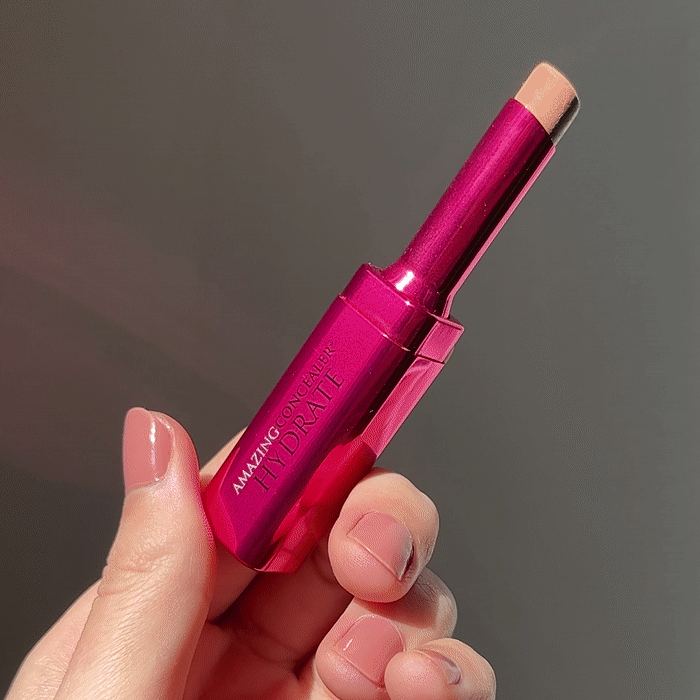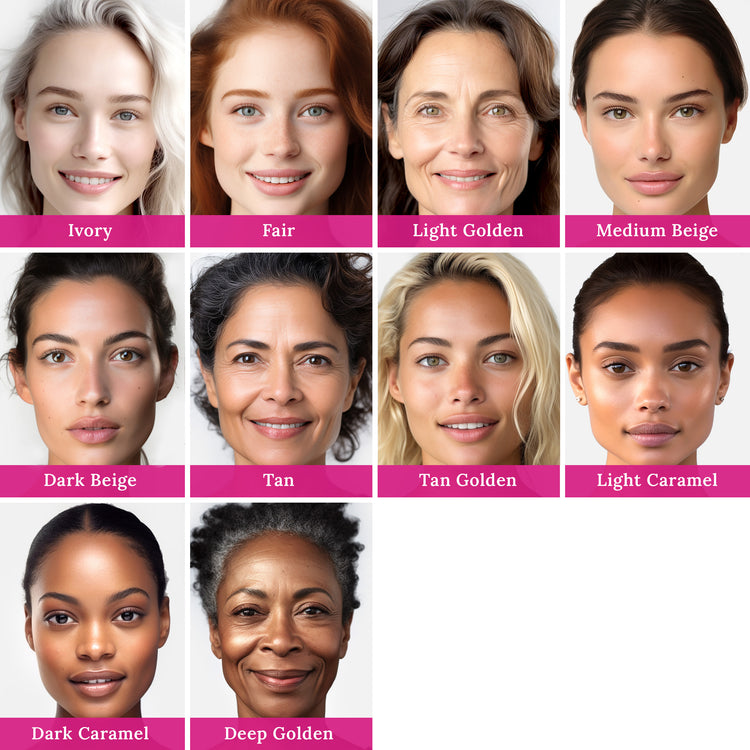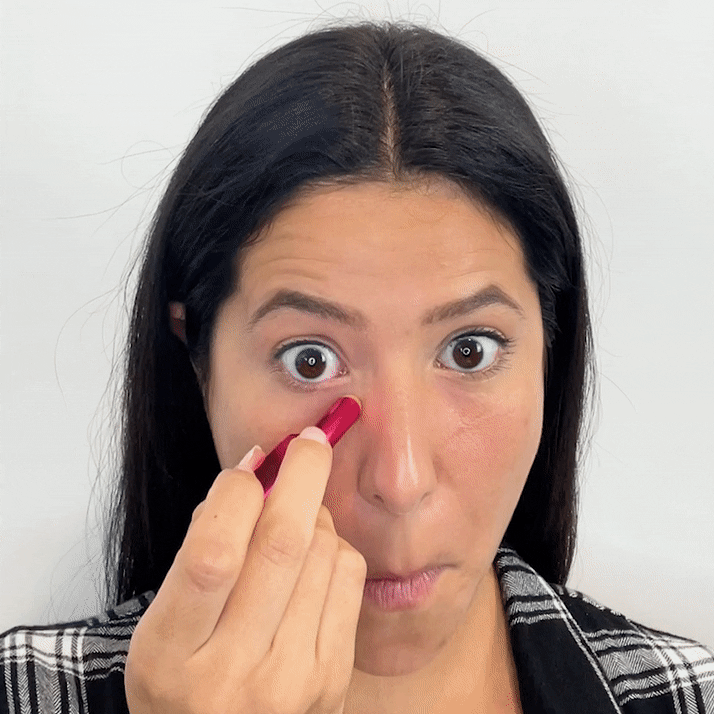 Color Correctors
If you have super dark circles or discoloration, you may want to add a Color Corrector to your routine! They help neutralize dark areas and cancel out undertones where needed. Good for your skin ingredients, like cucumber extract, help minimize puffiness for a refreshed and energized look.
COLOR BREAKDOWN

Fair-Light | Use light orange to neutralize pale blue tones under eye; use green to neutralize red and pink tones typical of blemishes and scarring.

Light-Medium | Use orange to neutralize blue/purple tones under eye; use yellow to neutralize pink tones typical of rosacea and broken capillaries.


Medium-Deep | Use apricot to neutralize blue/green tones under eye; use terra cotta to neutralize brown/red tones typical of spots and discolorations.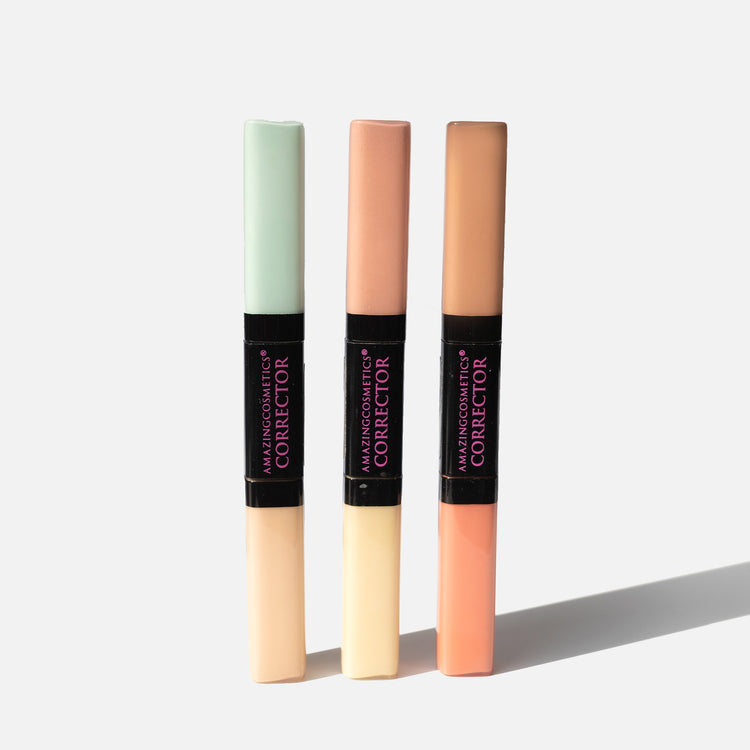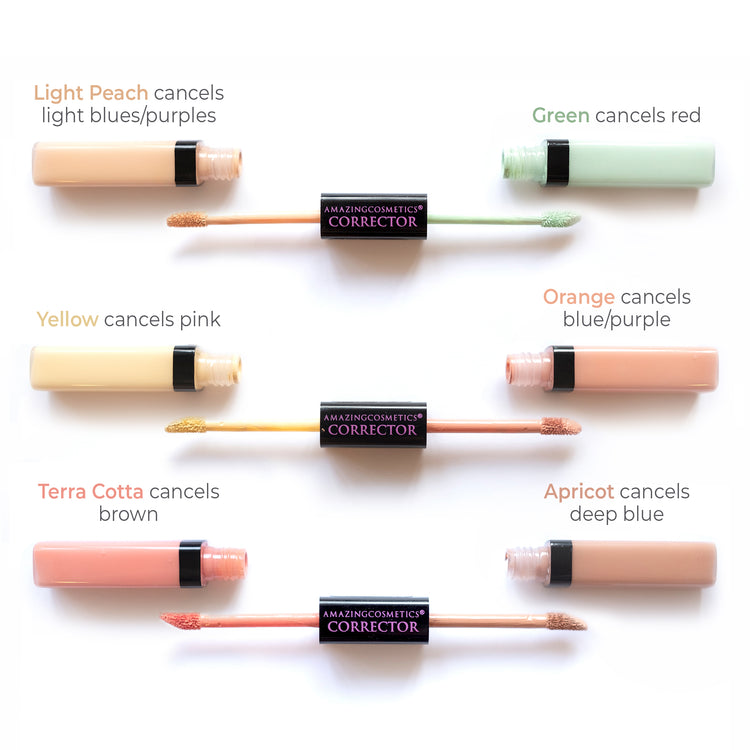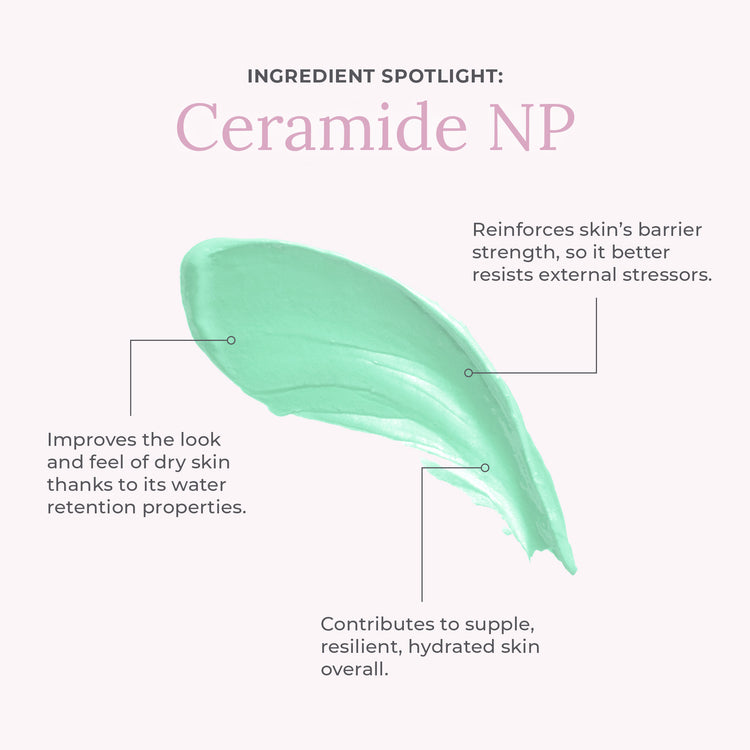 Next: Choose Foundation
Let's find the best foundation for your personalized bundle!
CHOOSE MY FOUNDATION