This article has been featured in Porch's Beauty Room Q&A: Advice From The Experts! Check out their full article here.
We've been around a long time, so we hope we know a thing or two about good tools and their upkeep!
We have several brushes in our current assortment, plus a sponge that depending on your needs should all work to enhance your makeup application. Even while operating in the cosmetic space, we're a brand that subscribes to less is more, so our tool range like our product range is edited. Life's confusing and complicated enough without a million beauty products to scour through to find what you really need!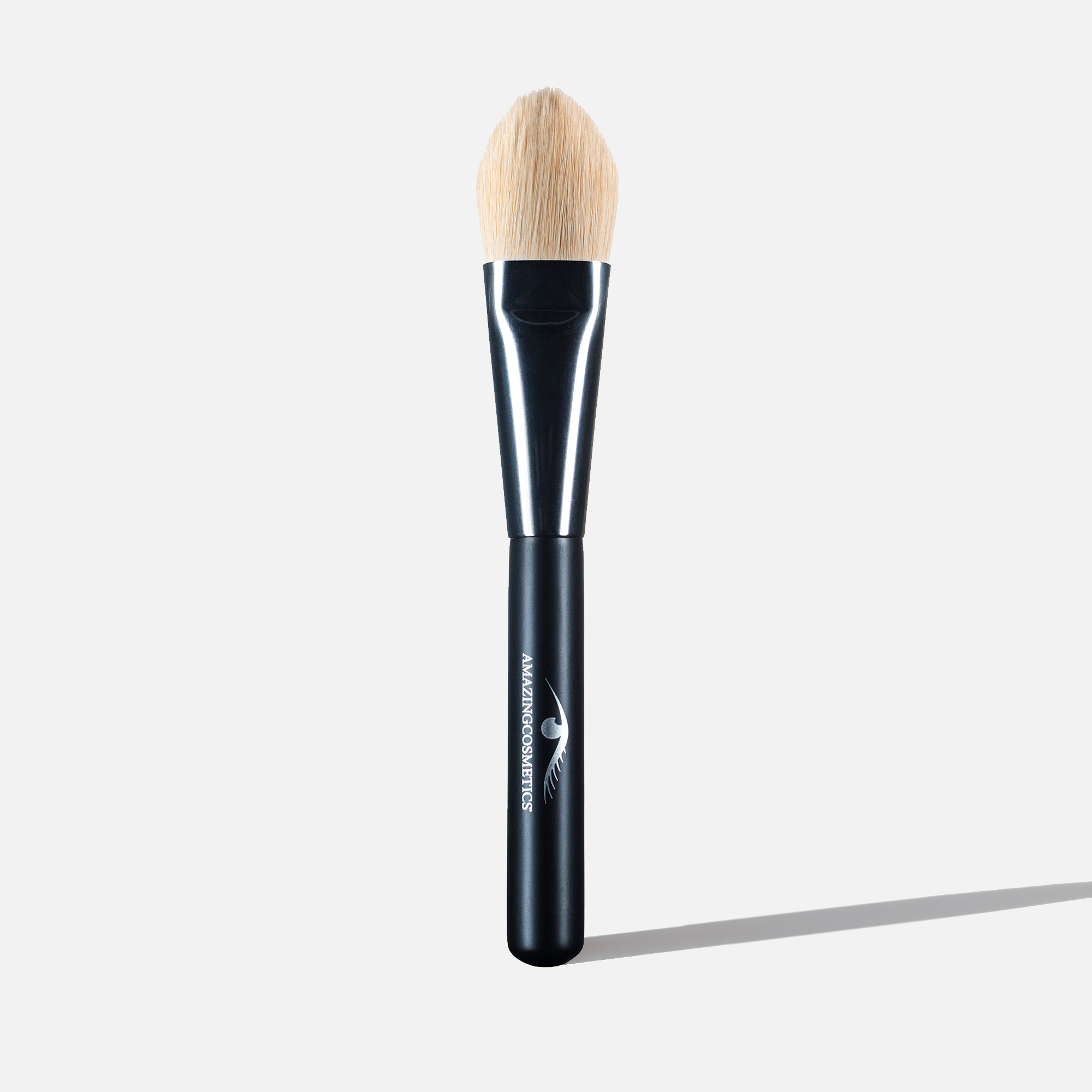 Foundation Brush
Our Foundation Brush is synthetic with densely-packed baby fine bristles designed to work with cream and liquid formulas to create an airbrush finish. The tapered design makes application seamless. Simply apply a small amount of foundation directly onto the brush and spread the product evenly over your face.
Concealer Brush
For all those teeny imperfections, cover them up with our Concealer Brush. It's purposely designed with synthetic hair and a small pointed tip to help you apply concealer only where it's needed. Less is more for the most natural look.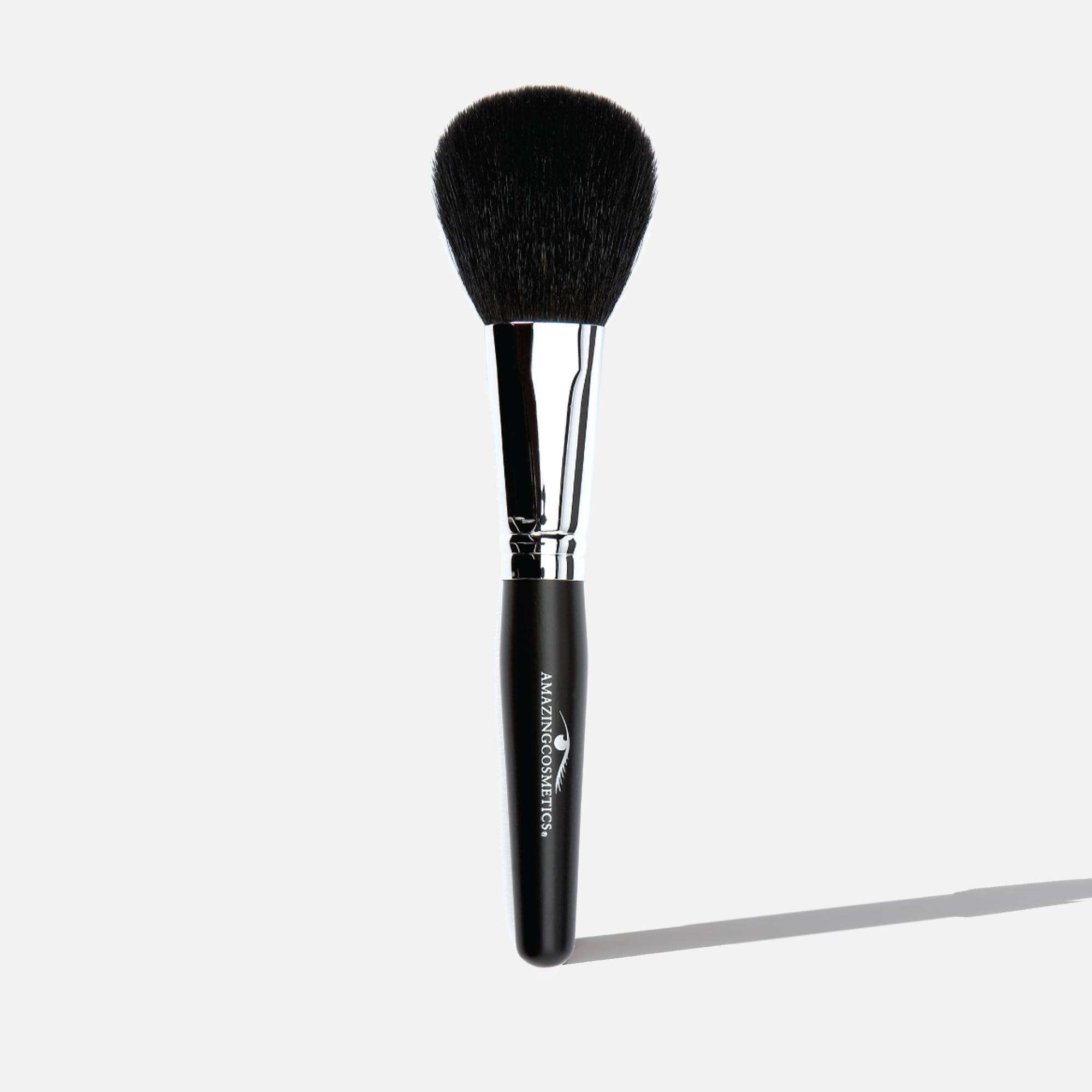 Velvet Brush
Having a full soft fluffy brush is key for evenly applying powders - either loose or pressed foundation, finishing powders or blush and bronzer. Our synthetic hair Velvet Brush is manufactured with new technology making the hair super soft. It stays full and fluffy and does not shed like traditional fluff brushes. We also made the handle a bit shorter making it easy to throw in your purse or travel kit.
Angled Brow Brush
Want fully defined and perfectly shaped brows? Our Angled Brow Brush can be used for filling in your brows and also for easy eyeliner application. Our brush is thin and firm with an angle that helps create the most natural look when applying brow powder. Also use it with a water-activated cake liner to create a dramatic eye.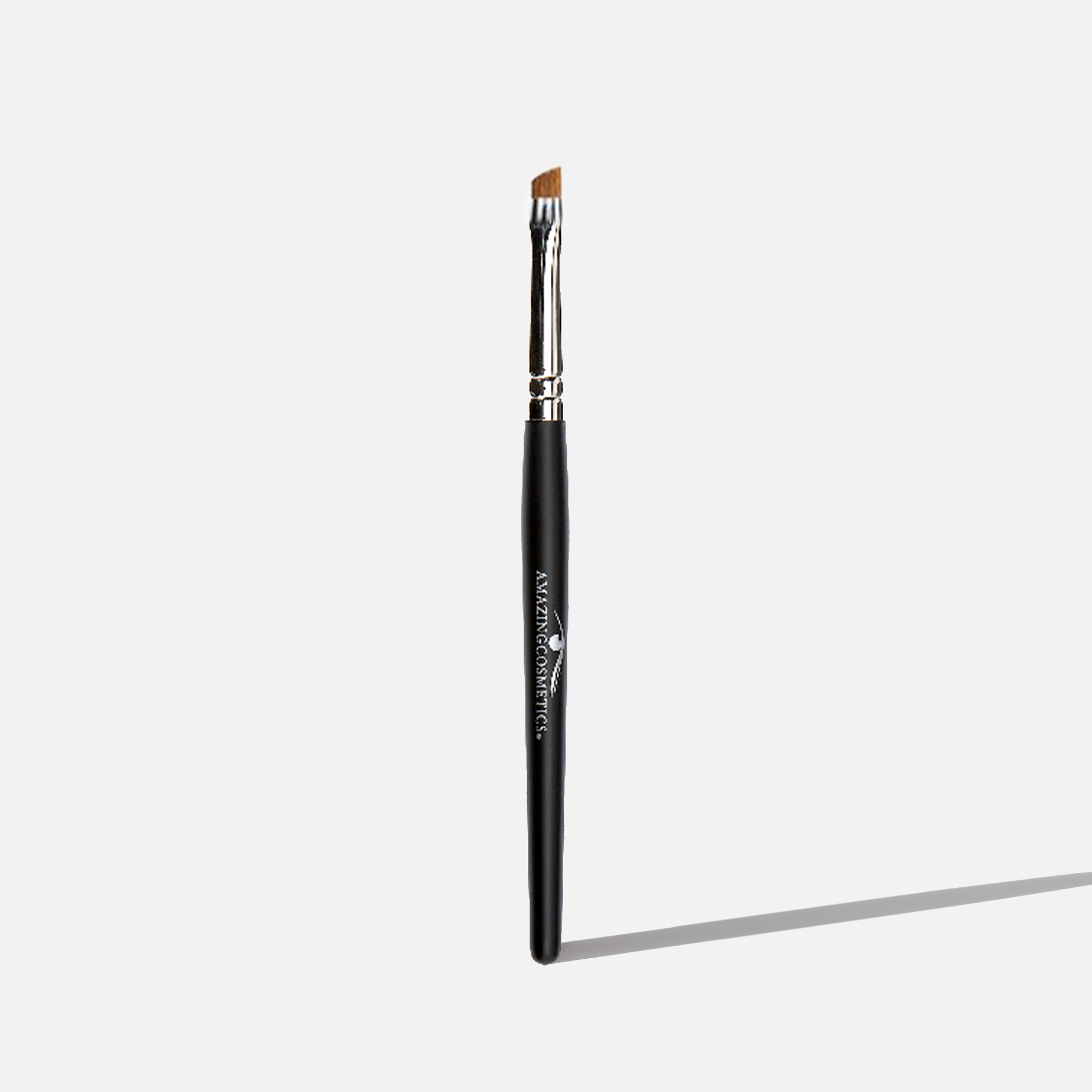 Keeping your brushes clean!
Using brushes that are not cleaned on a regular basis will create build up of product that can affect their application effectiveness and also hold on to bacteria and oils that can cause blemishes.
Synthetic brushes are easy to clean and should be cleaned after a few uses if not daily. Our friend Jenny Patinkin has a great vegan brush soap that is gentle on brushes while removing impurities and microbes from your brushes. After thoroughly rinsing, gently press the water out and lay flat on a counter surface (not a towel as it might hold bacteria). They should be dry by the next morning.