20 years ago when you went to a makeup counter to find a concealer, there was one formula with maybe 3 shades to choose from. That was frustrating to me as a makeup artist and my business partner as a consumer, and it's the reason we decided that needed to change!
The right concealer can make or break your makeup application and choosing the right formula along with the correct shade is key to achieving that flawless complexion whether you want a no-makeup look or full on glam.
Step 1: Choose your formula
How much coverage do you need?
If your dark areas are more than 2 shades darker than your chin line, then we suggest our full coverage AmazingConcealer.  It's our hero product and the reason we started our company. We believe having less product on your skin is the way to go, so we've made this super concentrated. Only a pin dot is needed to tackle those dark circles, blemish scars, age spots or birthmarks. We suggest using our Concealer Brush with this product to control how much is applied, so you get the most natural look. We also suggest choosing the correct shade. Going too light on the darker areas turns them gray. The goal here is to even your skin tone first, then you can go back and highlight if you'd like. If your dark areas are more severe, please read our blog post on color correcting.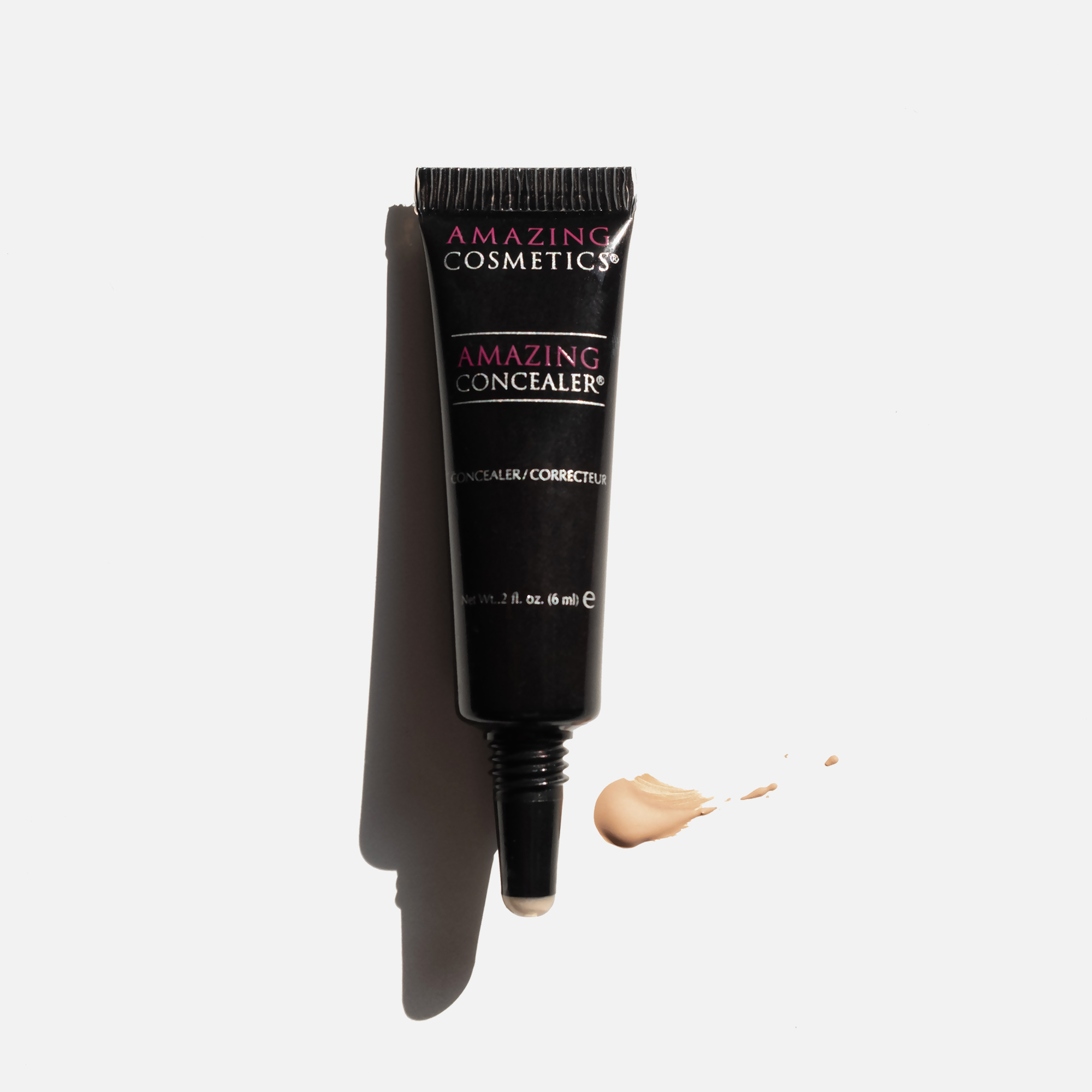 If your dark areas are more from not getting enough sleep or from having deep set eyes our AmazingConcealer Hydrate is perfect for you! This is easy to apply directly from the concealer brush to the inner corner of your eye, around your nose or dotted on a light blemish scar. Because of its hydrating properties, it does a wonderful job giving your skin a refreshed awake look. This is a great for on the go, as well with its ease of application.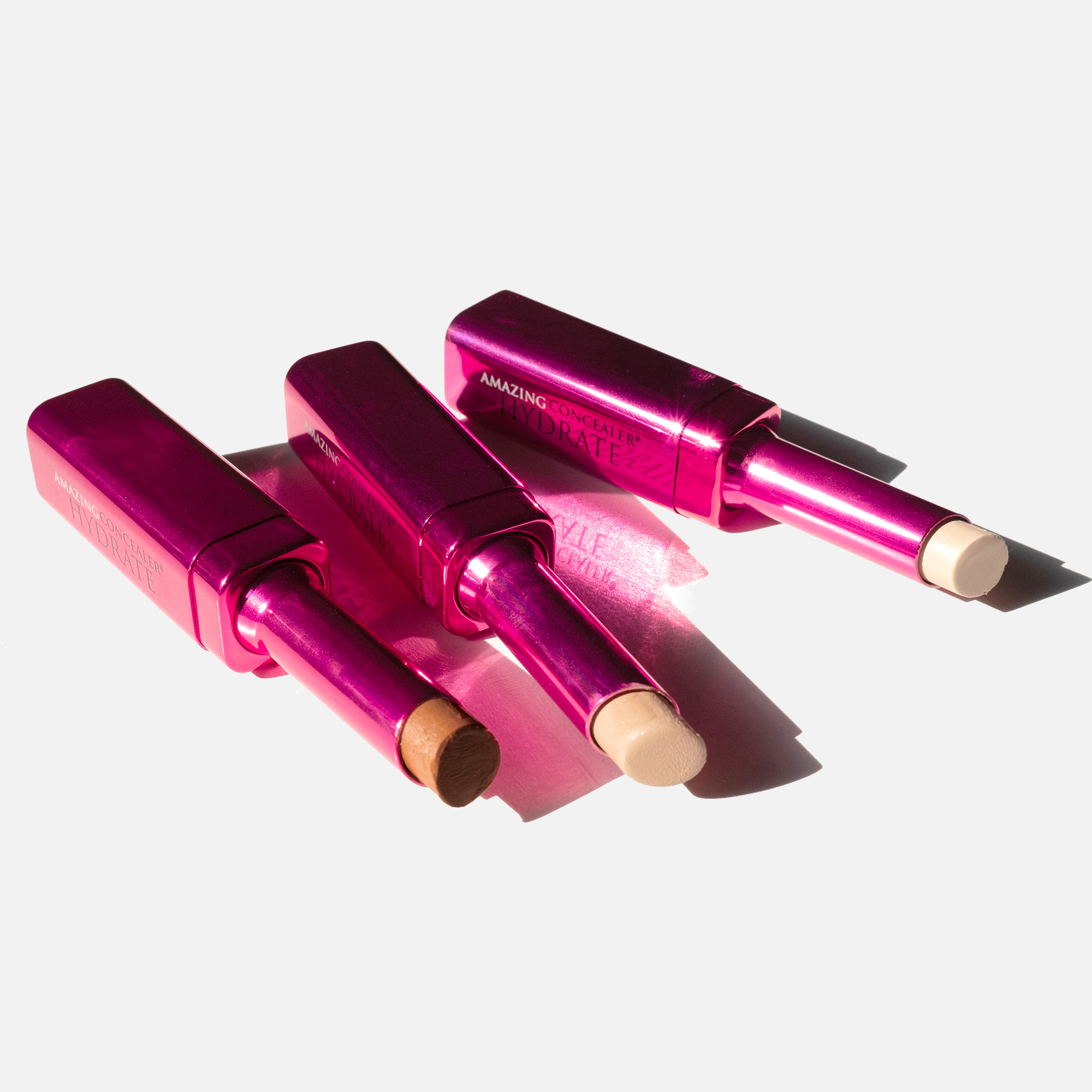 If you are concerned about puffiness, crepiness and fine lines, then we suggest our SMOOTH Crème Concealer. This cocktail of botanicals and innovative technologies help address the signs of aging, especially around the delicate eye area. The coverage is medium. Our AmazingConcealer can be used over this product if more coverage is needed. Bonus—comes with our SMOOTH Foundation too!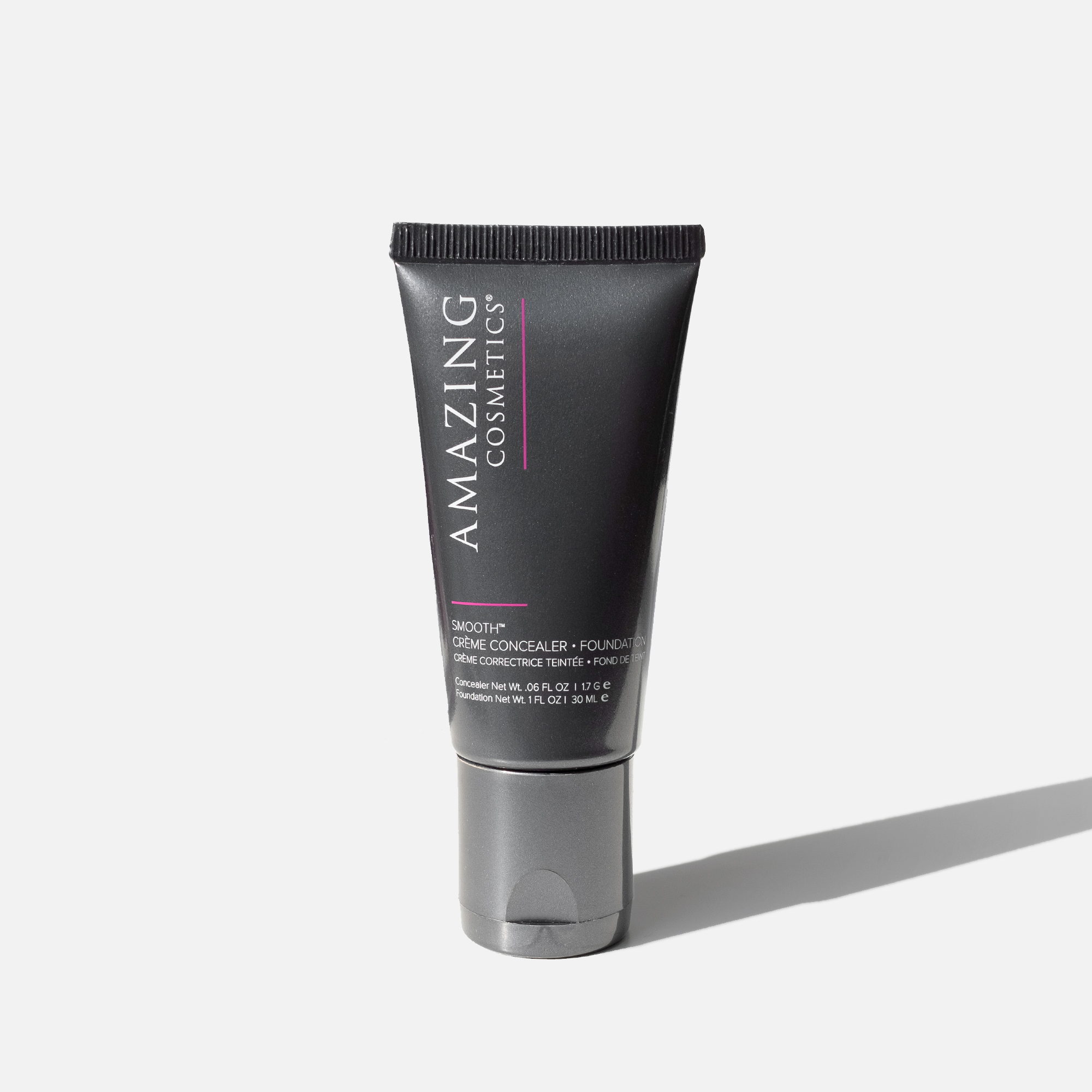 Step 2: Choose your shade
Now that you've chosen your formula, choosing your right shade can make all the difference in creating the most natural look.
First, choose your shade range:
Ivory—you are super fair and always burn in the sun
Fair—you are fair and burn as well in the sun
Light—you are light and burn first then can tan
Medium—you are medium to olive and can suntan
Tan—you naturally look suntan
Caramel—you are a light to deep mocha
Deep—you are medium deep to deep
Second, choose your undertone:
Cool: You have more pink/red undertones. If you tan, your tan tends to be a red brown.
Neutral: Your undertones are a neutral light beige, light olive or light tan. You can have both cool and warm tones to your complexion.
Warm: You have more of a yellow/golden tone to your complexion. If you tan, your tan tends to be more golden brown.
We know choosing your right shade can be challenging, so we'd be happy to help you! We offer our Shade Finder , or you can order our Shade Finder Card, or give us a call (847) 680-5247! We're always here for you to help you choose your right concealer and your right shade!