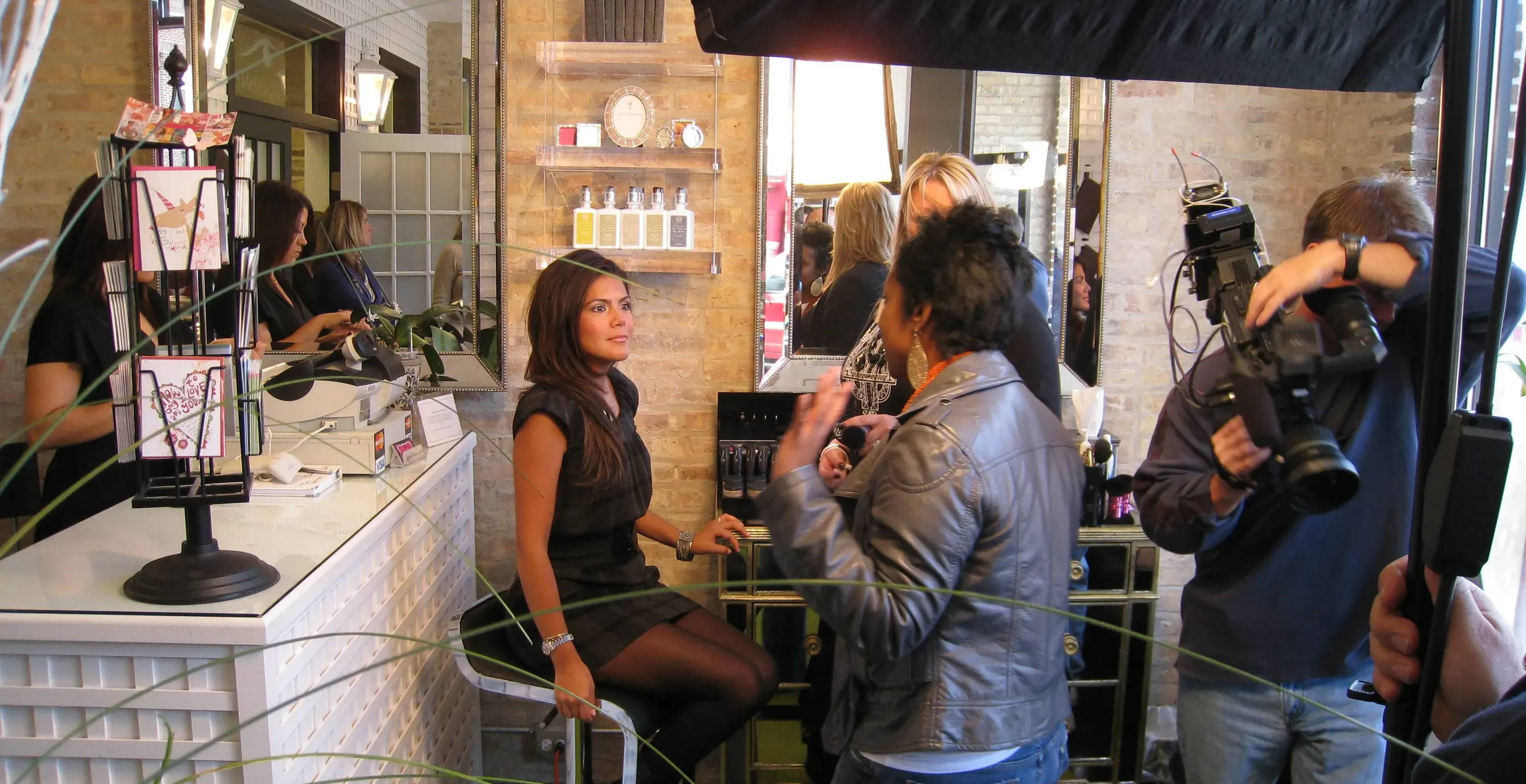 I know a lot of people think the beauty business is a glamorous one and most days that's not the case. It's work and can be fulfilling yet many days are long and challenging. However, there have been times when the ordinary becomes extraordinary and you find yourself looking around and thinking wow what a day, what a moment. Here's a few examples from over the years of some of those experiences, and probably why the industry still retains a certain luster from those on the outside.
South of France trip. Yep, we really did go there for work. And honestly we did work but I can't lie and say it wasn't amazing. We met with a group of retailers that gathered in one place as a sort of meet and greet to discuss launching with one or more of them in that part of the world. Of course, we took a little time to sightsee, eat and shop. It is truly a glorious place. There was one day in particular when we had lunch at a magnificent spot where the balcony jutted out over the Mediterranean. We paused, took a deep breath and said a little prayer of thanks for the beauty in front of us and the fact that we were lucky enough to be there, especially since it was February and snowing back home.

Launching on QVC in both the US and the UK only a few weeks apart. Back when the retailer was a powerhouse we were thrilled to be able to introduce the brand to television audiences and tell our story in our own words and show in real time (live TV), how our products worked. I particularly loved London and the many trips we were fortunate enough to make over there for our segments. We stayed at a magical hotel while taking a charming London taxi back and forth to the studio. We visited museums and beautiful parks and walked everywhere. We found hidden gem restaurants and discovered some amazing shopping.
NYFW. For several years we were the makeup sponsor for Zang Toi during Fashion Week. Being a young girl growing up loving Vogue, it was like a dream come true to not only be backstage but then to be invited to be part of the audience for the shows. It was such an amazing experience that I highly recommend if you're lucky enough to snag an invite!

Charity event Children's Hospital LA at the Beverly Wilshire. Along with a celebrity makeup artist pal of ours we planned an event where we invited mothers of critically ill children for a day of pampering at the famed hotel. A day for them to relax and experience a brief period of someone attending to their needs. There were celeb Mom's there, and we had a team of artists doing hair and makeup as well as some great food and lots of laughs. It was a wonderful day!